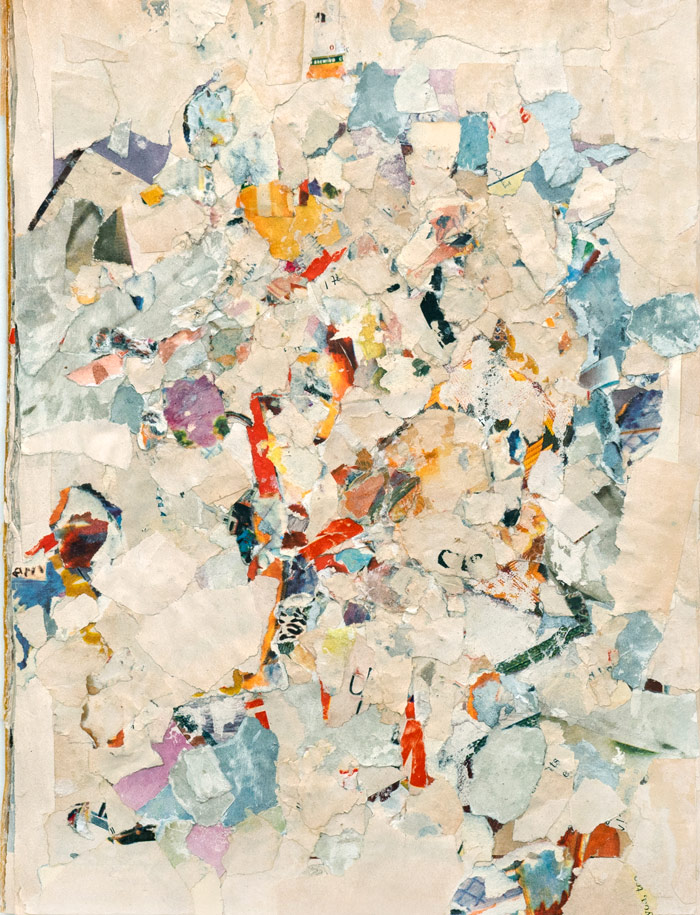 COLLAGE ON VIEW
Drawn to Paper
at Atlantic Gallery in New York, New York, USA
7 January-13 February 2021
"Drawn to Paper" is Atlantic Gallery's 2021 Juried Show, juried and curated by Susan Rostow.
The gallery writes:
Paper, as a medium or as a workable surface, has an exciting and versatile appeal to an artist's imagination. "Drawn to Paper" includes the work of thirty-five artists, who push the boundaries of paper's possibilities. The exhibition includes printmaking, sculpture, book arts, mixed-media and more.
Exhibiting artists in "Drawn to Paper" include: Salinas Aragon, Nicole Asselin& Leslie Smith, Leslie Baker, Amanda Barrow, Alejandro Borges, Patricia Bouley, Riana Bovill, Stormy Brandenberger, Mary Sherwood Brock, Karin Bruckner, Andrea Burgay (image), Locus Xiaotong Chen, Stephanie Damoff, Rosalyn Driscol, Anne Elliott, Marjorie Fedyszyn, Gabriel Feld, Alicia Finger, April Flanders, Deborah Freedman, Kara Greenwell, Barbara Groh, Julie Hopkins, Julia Leonard, JoAnne Lobotsky, Joanne Luongo, Marianne Petit, Adam Pitt, Josie Rodriguez, Loes Schepens, Ann Silverman,Linda Suskind,Deborah Ugoretz, Helena Wadsley, and Ioanna Yannoula.
A catalogue is available to view on the gallery's exhibition page HERE.
(text adapted from the gallery's press materials)
---
INFORMATION
Atlantic Gallery
Suite 540
548 West 28th Street
New York, New York 10001 USA
(212) 219-3183
Hours:
Thursday-Saturday, Noon-6PM
or by appointment