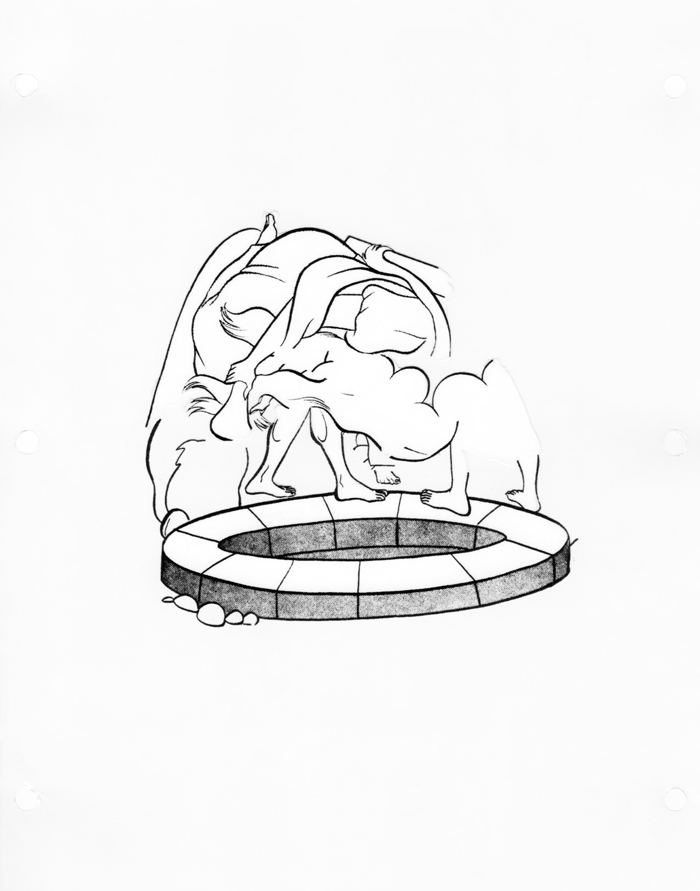 John Michael Byrd: "Drunk Strange Waters"
11 November-6 December 2016
John Michael Byrd's show title is derived from a Bible passage, 2 Kings 19:24: "I have digged and drunk strange waters, and with the sole of my feet have I dried up all the rivers of besieged places."
The source images for Byrd's mixed media works come from a Bible colouring book the artist had as a child and recently rediscovered. The colouring book images are one of his first visual memories and were instrumental in inspiring and creating his visual vocabulary.
Works on display are about redirection and re-understanding. Byrd has dissected the pages of the book, cutting apart the images into simpler parts before arranging and photographing them. Next, he manipulated the images in Photoshop and printed each new image on 172 clear transparencies. Finally, he back-painted specific parts with acrylic paint to highlight implied narratives.
Bryd's pieces are about trying to make sense of what he has been told. They become visual poems about the artist making sense of his own experiences through the act of making. He pieces back together his childhood memories in a way that is more satisfying than reality.
Byrd received his MFA in Studio Arts from the University of Massachusetts-Amherst and is also an alumnus of Louisiana State University where he received his BFA in painting and drawing. His work has been exhibited in solo and group exhibitions throughout the U.S. He currently lives and works in Hoboken, New Jersey.
(from the gallery's press materials)
---
INFORMATION
Nightingale Gallery
Loso Hall, Eastern Oregon University
One University Boulevard
La Grande, Oregon 97850 USA
(541) 962-3584
Hours:
Monday-Friday, Noon-4PM
Image:
untitled collage 150 from "Drunk Strange Waters"
by John Michael Byrd
11″x8″
acrylic paint and ink on transparency Mylar
2016
Courtesy of the artist and Nightingale Gallery, Eastern Oregon University