Instant Love
21 October-2 December 2016
Liberty Arts is presents its first international collaboration, "Instant Love". The artists are Maureen Williams (Yreka, California), Tati S. Titch (Moscow, Russia), Black Napkin (Caserta, Italy), and Anne Hollond (Linwood, Kansas) and they share a love of instant photography, other people's photographs, colloboration and collage.
These four individuals, who have yet to met in person, have been sending each other personal instant photographs, different types of photography (vintage finds and newly made) and various collage material for over a year. "Instant Love" is about the love the artists share for instant film, each others' work, and it also describes the moment, when collaging, that everything "comes together". When you find the right pieces that where meant for each other, like love at first sight, you know it the moment they meet.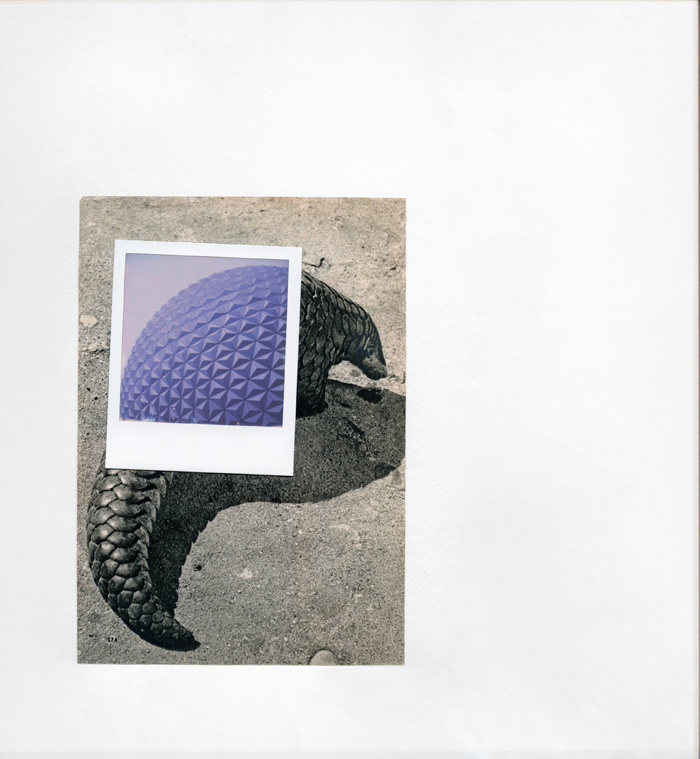 "Maybe the digital era moved our lives toward a lack of personal communication and converts everything we loved into pixels, but artists are the ones who still stand for Real Things. Paper letters, film photographs and peacock feathers…that's how we roll!" -Tati S. Titch.
"Instant Love" was curated by Maureen Williams, Vice-President, Board of Directors, Liberty Arts.
(adapted from the venue's press materials)
---
INFORMATION
Liberty Arts
108 West Miner Street
Yreka, California 96097 USA
(530) 842-0222
Hours:
Wednesday-Saturday, 10AM-5PM
Image (top):
Past
by Black Napkin
Courtesy of the artist and Liberty Arts, Yreka
Image (centre):
Armadillo
by Tati S. Titch
Courtesy of the artist and Liberty Arts, Yreka