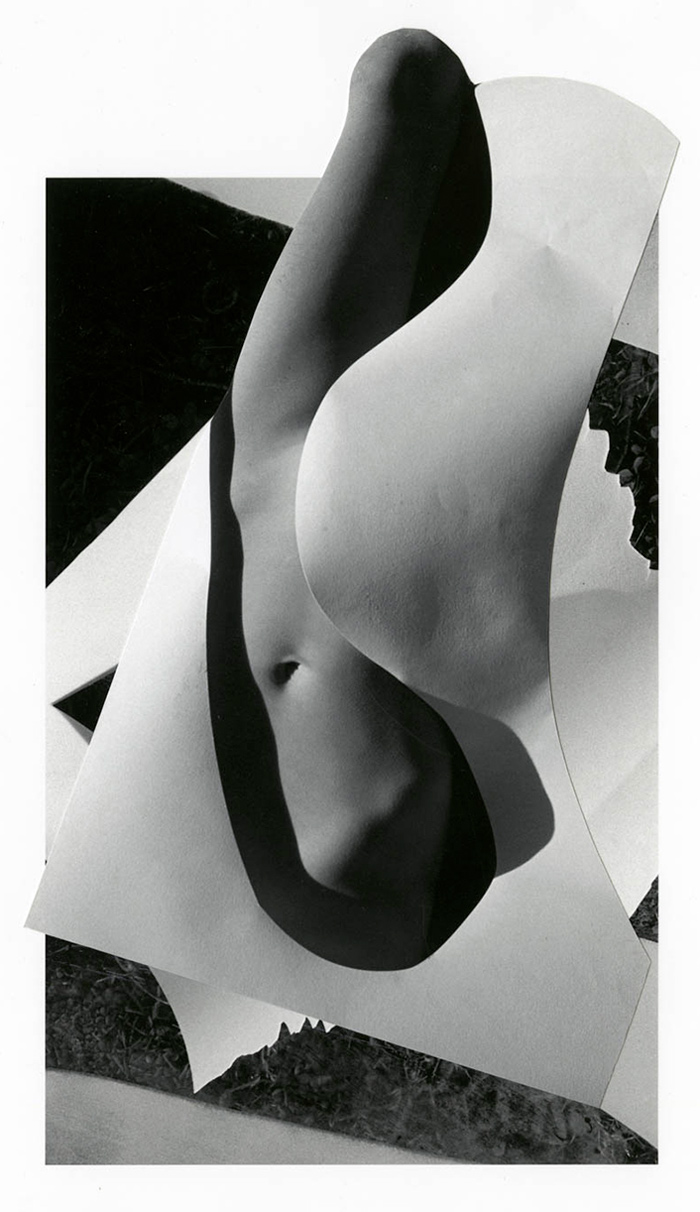 COLLAGE ON VIEW
Each One of Us was Fastened to the Other: Vanessa Woods and Josh Smith
at the Center for Photographic Art in Carmel, California, USA
8 January-13 February 2022
Online Artist Talk with Vanessa Woods: Wednesday, February 2, 2022, 5-6PM PST (0100-0200 UTC). Pre-register HERE.
"Each One of Us was Fastened to the Other" is a snapshot of Josh Smith and Vanessa Woods' complex experiences of parenthood, which inevitably include surrender and reassessment of identity. It documents their children being born and growing, their evolution and the artists' own. It examines, collects, and reassembles the vestiges of memory and time from these early days. And their collaboration continues.
Vanessa Woods' collages utilize disparate associations to re-imagine and re-contextualize contemporary and historical narratives. The material for her collages comes from a broad range of sources including art history books, photo books, vintage/contemporary magazines, found paper ephemera, and her own photographs. In each piece that she creates, the original image is decontextualized through the act of cutting and it's meaning re-contextualized through new associations. In Woods' current body of work, "Form Studies", she examines the body as both a maker and giver of life. The work explores the changing roles a woman's body goes through after having children, with an emphasis on physical erasure between bodies.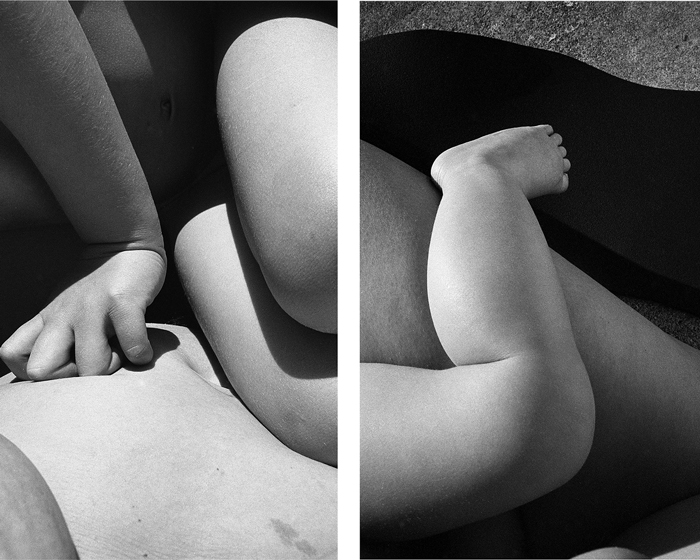 Josh Smith's work in this exhibition represents an ongoing document of his expanding family. When he and his wife had three children within five years, they experienced a swift change in their family dynamic and had to confront the unknown. The unremitting demands of parenthood contained joy, tenderness, vulnerability, frustration, and fear all at once. The weight of being fully needed by their children afforded them a sense of purpose, but also denied them their autonomy and individuality. As they worked to understand their intricate new roles as parents, their relationship shifted, resulting in a new connection, but also a sense of estrangement. These opposing experiences are echoed in the charged luminance of the photographs. The light reveals and enlivens the surfaces it encounters, while simultaneously acting as a tool of erasure and reorientation. The resulting pictures serve as place markers for intangible moments of elation, fear, and confusion—the dark and the light.
(text adapted from the gallery's and the artists' press materials)
---
INFORMATION
Center for Photographic Art
in the Sunset Center
San Carlos Street & 9th Avenue
Carmel-by-the-Sea, California 93921 USA
(831) 625-5181
Hours:
Wednesday-Sunday, Noon-4PM
and by appointment