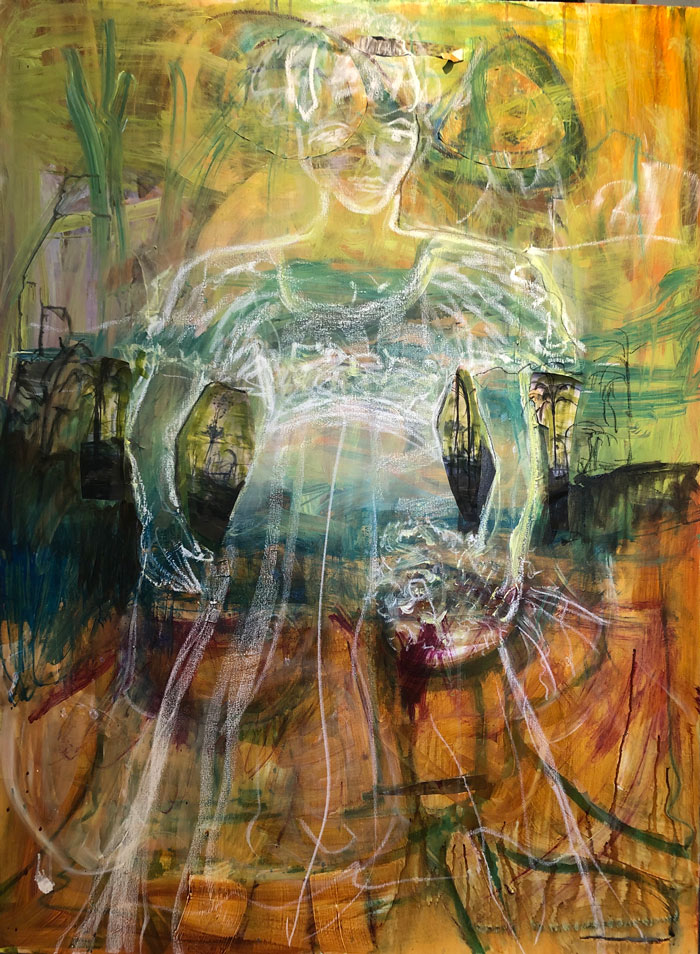 COLLAGE ON VIEW
Moira Crone: Painting the Ghost
at Second Story Gallery in New Orleans, Louisiana, USA
8 January-4 February 2022
Moira Crone says about this work:
Say time is a lake, maybe not a river. Life in New Orleans is a constant reminder that the past isn't even past, and the future is here, or on its way, too soon. My subject is our precarious present, our glorious vulnerability in this region, a condition now shared by so many on this planet. "Painting the Ghost: Precarity/Presence/Solace" is a collection of large-scale portraits enveloped, and penetrated by the landscapes that engendered them–landscapes that will be here when they are gone.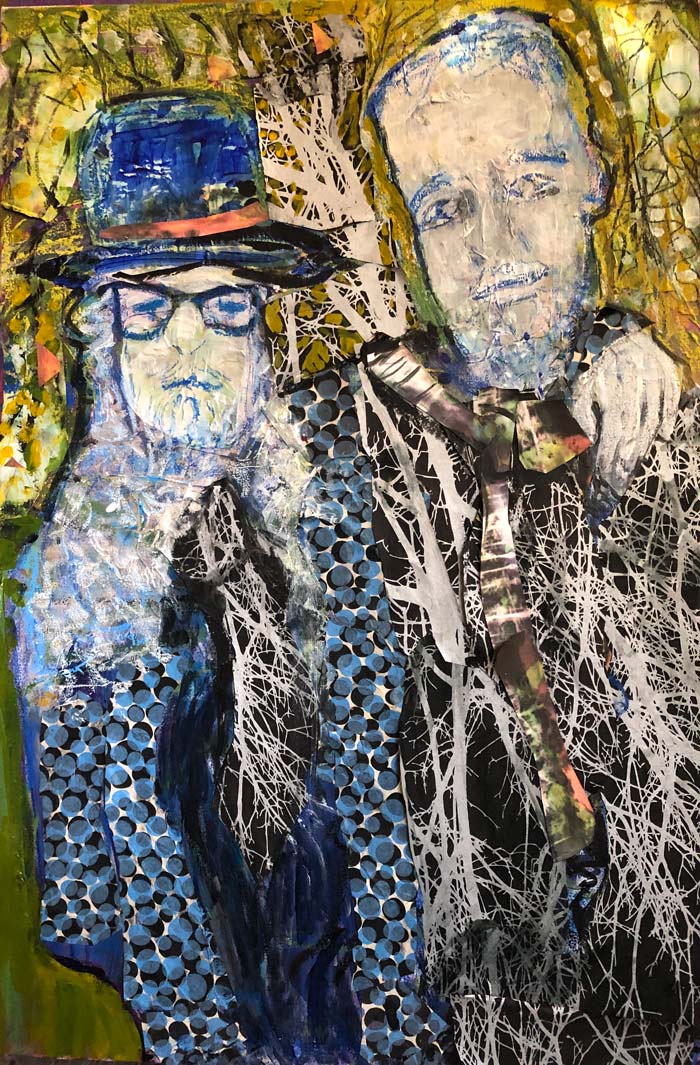 Moira Crone is a painter, and the author of six books of fiction, and science fiction, and over fifty short stories, fantastical tales, and essays. Her work as a visual artist informs her fiction: her fiction informs her painting. After a career in writing and teaching, she had a health crisis in 2017. In 2018, she began a concentrated studio practice in painting and collage. Since then, her work has been included in juried shows in Los Angeles; Norfolk, Virginia; and Baton Rouge and New Orleans, Louisiana; as well as one two-woman show, "Alchemy of Night" (2019) and several exhibits at the Second Story Gallery. Her works have also been featured in the Xavier Review, the North Carolina Literary Review, and The Southern Review.
(text adapted from the artist's press materials)
---
INFORMATION
Second Story Gallery
at the New Orleans Healing Center
2372 Saint Claude Avenue
New Orleans, Louisiana 70117 USA
Hours:
Daily, 9AM-7PM