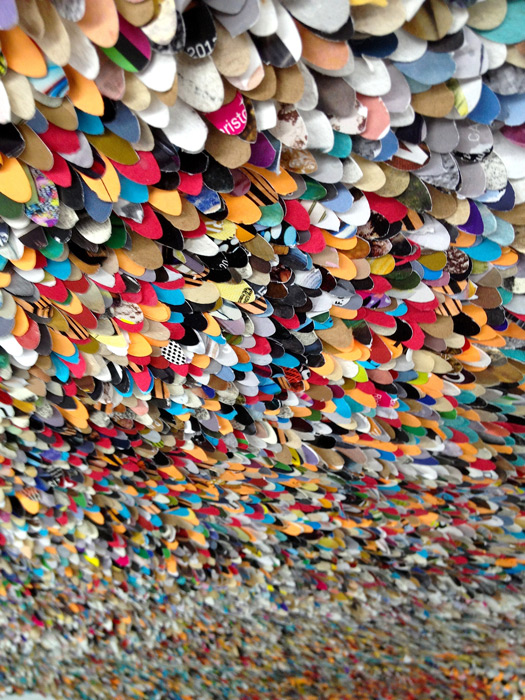 4 February-14 June 2013
"Elements of Collage" focuses on diverse applications of collage by four artists who live and work in the Boston area: Robert Maloney, Brantner DeAtley, Kristin Texeira, and Katherine Romero.
This exhibition is presented by The Sunne Savage Gallery and McGladrey. More images of work on display are at Sunne Savage's website.
---
INFORMATION
McGladrey Art Gallery
McGladrey
80 City Square
Charlestown, Massachusetts 02129
USA
Hours:
By appointment only. Contact Christina Godfrey by email or at (508) 667-1062
Image:
Other People's Trash and ArtForum (self-portrait)
by Katherine Romero
52″x48″
art school trash and ArtForum ads
2012
Image courtesy of Sunne Savage Gallery, Winchester, Massachusetts