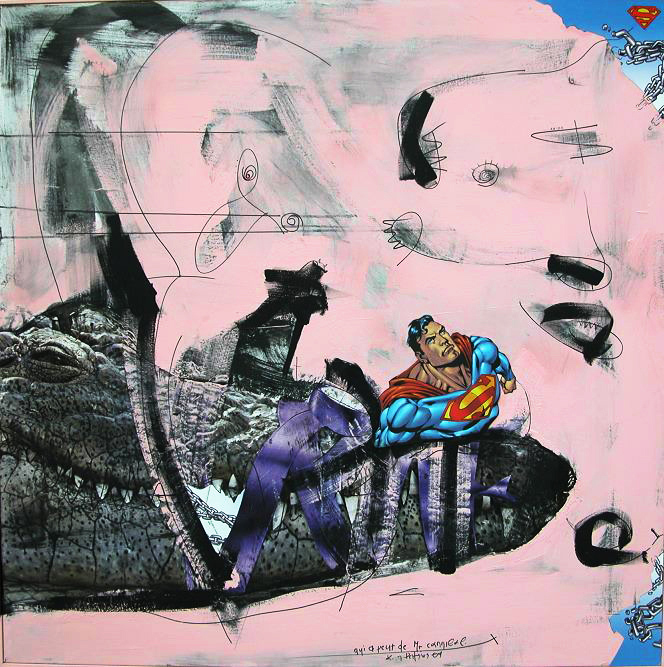 Ernst and Rosa, Reality Check
5 May-1 June 2017
Ernst and Rosa are a couple who represent two very different worlds. Ernst knows what he wants and how things have to be. He is dealing rationally with life and is perhaps a little pessimistic. Rosa acts on her gut feeling and has a playful attitude. She wants to feel reality, to release her emotions and to resolve issues by simply asking naïve questions. Her irony and humour often provoke Ernst's conformality, managing to make him laugh about himself afterwards. Ernst and Rosa, an unequal couple. Controversial characters, who want and need each other. Seriousness and Provocation. No one knows how Ernst will react, no one knows how Rosa will. Rosa provokes with her naivety. Is she serious about it?
ArtWall Project Space hosts four contemporary Austrian and Greek artists who approach reality, personal differences, individual and social problems imposed by Western thought, from a different perspective. Central figures "Ernst and Rosa" suggest the unresolved "problems" of our time to which they must answer. Their individuality creates confusion and misunderstanding between them. The work of the participating artists, Hara Piperidou, Constantinos Patsios, Anna Reschl, and Karin Maria Pfeifer, creates new insights into the contradictions and difficulties that arise between between males and females, within modern societies.
The curator is Agnes Tatzber.
"Ernst and Rosa" is part of the Offspring Young Artists Program for the cultivation and facilitation of a new generation of artistic practice.
This exhibition is supported by the Austrian Embassy to Greece in Athens.
(adapted from the venue's press materials)
---
INFORMATION
ArtWall Project Space
26 Sofokleous Street
105 52 Athens, Greece
+30 6999758118
Hours:
Tuesday, Thursday, Friday, 6-9PM
Saturday, 1-4PM
Image:
L'homme qui n'avait pas peur des crocodiles
by Konstantine Patsios
mixed media on canvas