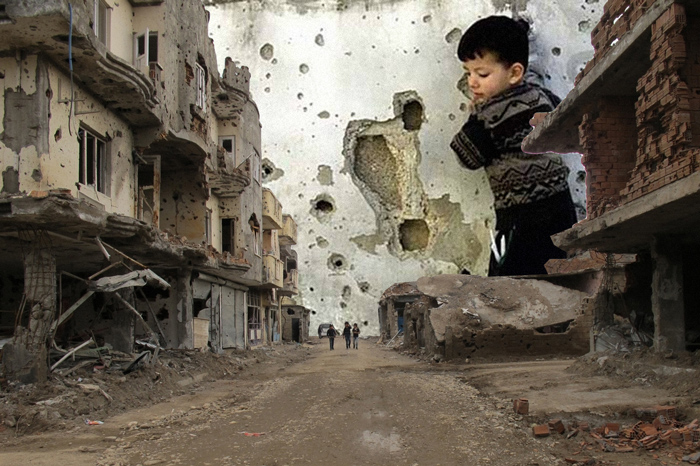 "Free Speech Zone": Damla Özdemir
26 May-23 June 2017
Opening reception: Thursday, 25 May, 6-8PM
"Free Speech Zone" is Damla Özdemir's latest project. Özdemir distinguishes herself among the younger generation of artists with collages based on stop-motion animation techniques and digital art practices.
Presenting a selection from Özdemir's most recent works, the show focuses on the existential possibilities of expression. It is a result of the artist's questioning of the connections and contrasts between individuals' sense of belonging and freedom. Identity, gender, cultural codes, war and civilization are among the themes addressed.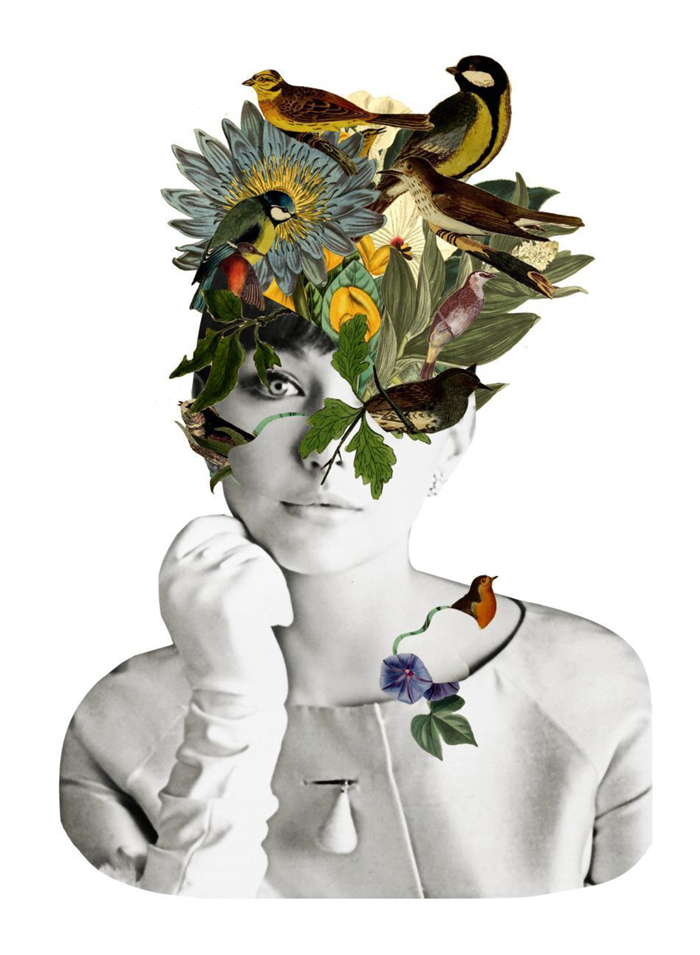 The artist's use of the collage technique, which brings together various elements that appear as if they wouldn't work together, let alone create a visually pleasing composition, also makes use of the unlimited possibilities offered by today's digital world, which constantly bombards our senses. Özdemir's work does not lose touch with the world's events while making us question our existence; and though they may look as if they depict a dystopian world, they make real the concepts that exist in the digital realm in the form of codes, thus exploring the possibilities offered by this new language. Things that once were meaningful within their contexts turn into simple constructions through Özdemir's actions of detaching and reattaching, cutting and dispelling, and combining to create new contexts.
By breaking apart, recombining and layering surfaces in order to create three dimensional forms, the artist creates fictional realities. And though viewers may focus on the work as a whole, this structure of intertwined elements provide her with new ways of expression.
In Özdemir's works, we see a parade of figures depicted with gestures that create the emotional context of the works which coexist with surreal images the scales of which have been modified, cityscapes the center of which have been extended, nature and urbanization, plants and animals.
(adapted from the gallery's press materials)
---
INFORMATION
Galeri Ilayda
Hüsrev Gerede Cad. No:37
Teşvikiye
Istanbul, Turkey
+90 212 227 92 92
Hours:
Tuesday-Saturday, 11AM-7PM
Image (top):
Savaş ve Toplum Serisi I (War and Society Series I)
by Damla Özdemir
35.4″x47.2″
three-dimensional collage
2017
Image courtesy of the artist and Galeri Ilayda, Istanbul
Image (centre):
İstanbul
by Damla Özdemir
51″x39.4″
three-dimensional collage
2017