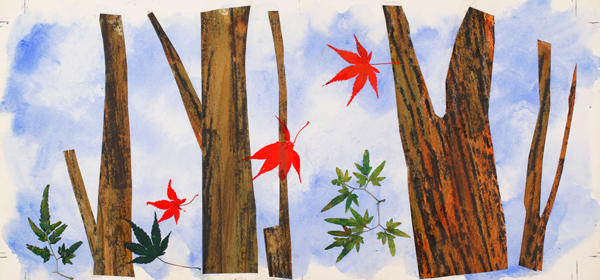 15 November 2012 – 24 February 2013
"The Snowy Day and the Art of Ezra Jack Keats" is the first major United States exhibition to pay tribute to award-winning author and illustrator Ezra Jack Keats (1916–1983), whose beloved children's books include Whistle for Willie (1964), Peter's Chair (1967), and The Snowy Day (1962). Published at the height of the American civil-rights movement and winner of the prestigious Caldecott Medal, The Snowy Day became a milestone, featuring the first African American protagonist in a full-colour picture book. The exhibition features over 80 original works from preliminary sketches and dummy books, to final paintings and collages for the artist's most popular books, as well as some of his lesser-known work inspired by nature. The exhibition, organized by The Jewish Museum in New York, is part of a wide-scale celebration of the 50th anniversary of the publication of The Snowy Day.
This News and Notes item originally appeared in Issue Three. To see other News and Notes from the world of collage, SUBSCRIBE to Kolaj or PURCHASE ISSUE THREE.
---
INFORMATION
Contemporary Jewish Museum
736 Mission Street (between 3rd & 4th Streets)
San Francisco, California 94103 USA
(415) 655-7800
Hours:
Thursday, 1-8PM
Friday-Tuesday, 11AM-5PM
Image:
Endpapers. Final illustration for Over in the Meadow, by Olive A. Wadsworth
by Ezra Jack Keats
9.5″x20″
collage and watercolor on board
1971
Ezra Jack Keats papers, de Grummond Children's Literature Collection, McCain Library and Archives, The University of Southern Mississippi. Copyright ©Ezra Jack Keats Foundation.