COLLAGE ON VIEW
Natalie Schorr: Flash Fiction
at the Henry Clinton Taylor Gallery at North Carolina A&T State University in Greensboro, North Carolina, USA
21 August-13 October 2023
Natalie Schorr's "Flash Fiction" features personal narratives of gender roles, psychological introspection and spiritual reflections.
Schorr explores mark-making while assembling fragments of unrelated images into poetic visual verses. Magazines, books, instruction manuals, and wallpaper, are only a few of the unexpected textures included in the work. When asked how she decides what gets placed into her work, Schorr said, "I use whatever medium or combination of media necessary to express what I want to say."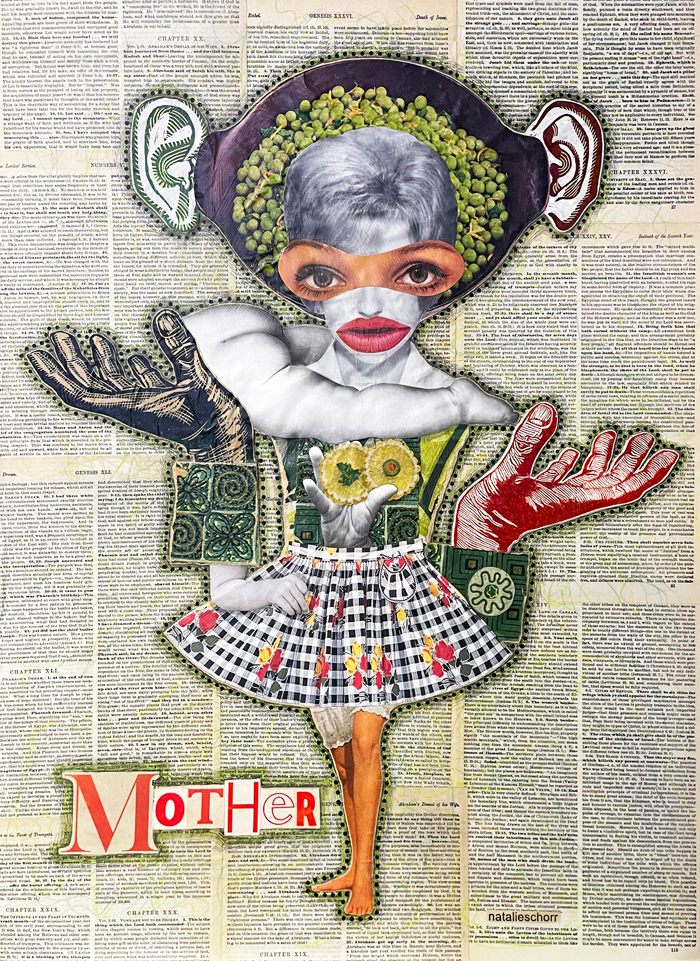 Schorr's work establishes connections between the viewer/reader of the images and the physical pull of one image to the next image as if the room was a large book where one engages in an intimate reading, chapter by chapter.
(text adapted from material provided by the venue and the artist)
---
INFORMATION
Henry Clinton Taylor Gallery
Dudley Building
North Carolina A&T University
202 University Circle
Greensboro, North Carolina 27411 USA
(336) 334-3209
Hours:
Monday-Friday, 10AM-5PM
Saturday, by appointment only