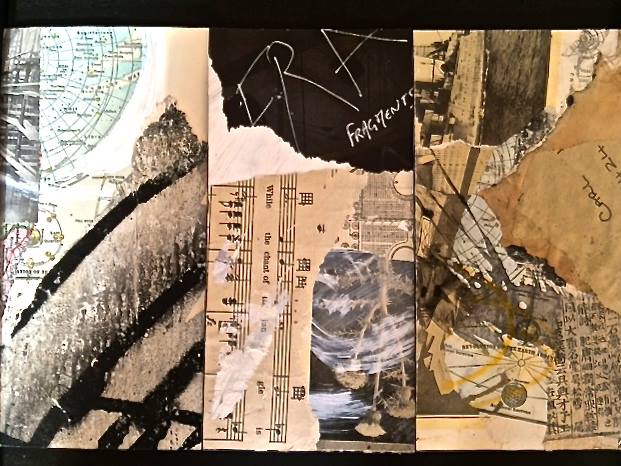 5-30 July 2014
Global Art Project (GAP) Venice at Ca' Zanardi Gallery
Artists: Lorna Crane (Australia), Joan Stennick (USA), Chaewon Laura Oh (South Korea), Carl Heyward (USA), Akiko Suzuki (Japan), and Vered Gersztenkorn (Israel)
The GAP artists collaborate in diverse media to celebrate the energies and potential of group expression and solidarity. At Ca' Zanardi, they are exhibiting new art work and conducting workshops in mixed media, collage, quilt making and drawing throughout the month of July.
In mid-July, some exhibition works will travel to "Art in the Rotunda" in Treviso, as well as the Lecce Biennale in southern Italy.
Workshops begin on Sunday, 6 July and run every Saturday and Sunday through 27 July. The seven workshops currently scheduled are: Thinking About Drawing (Lorna Crane), Collage Workshop (Chaewon Laura Oh and Carl Heyward), Abstractions in Quilt Making (Aikiko Suzuki), Collage with Drawings (Vered Gersztenkorn), Drawing Workshop (Joan Stennick)
Single workshops are €50 each, sign up for 3 for €100. Materials are provided, but be prepared to bring additional materials.
Visit the Global Art Project Facebook Page (HERE) for further information and details.
---
INFORMATION
Ca' Zanardi Gallery
Calle Zanardi Cannaregio 4132
30121 Venice, Italy
Image:
GAP Postcards
by Carl Heyward
2014