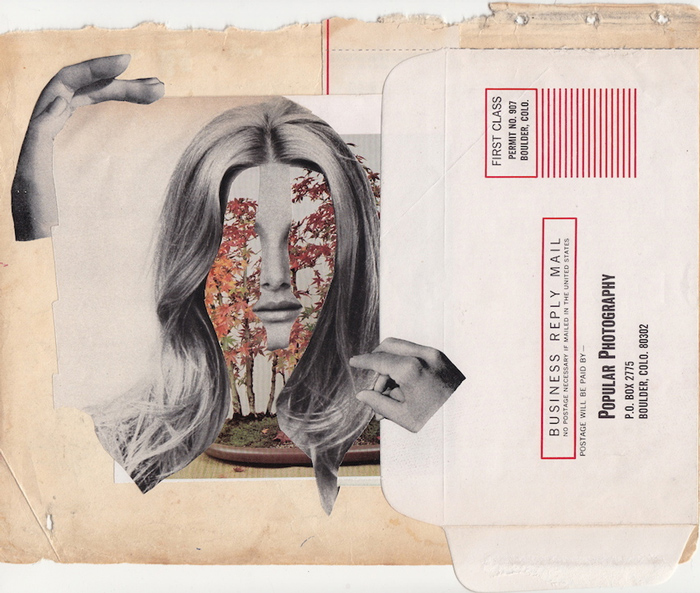 G.L.U.E. (Global Links United in Edinburgh)
22-28 June 2017
Edinburgh Collage Collective (ECC) presents G.L.U.E, an international exhibition of "Mail Art" collages collated from their successful open submission Envelope Project.
Earlier this year, ECC issued a call for collages from artists and creatives around the world using the envelope as a basis for making work. Within a few weeks they had received over 130 submissions from as far afield as Australia, Canada, the United States, and Peru.
As the submissions rolled in, they launched a social media campaign #envelopeproject to encourage a global audience to interact with their collective and the medium of collage online.
In the current social and political climate, the ECC think it is more important than ever to forge international links with other artists. Their starting point is creating a dialog around the medium of collage; its history as a process, its ability to inspire change and its continuing relevance in our digital age.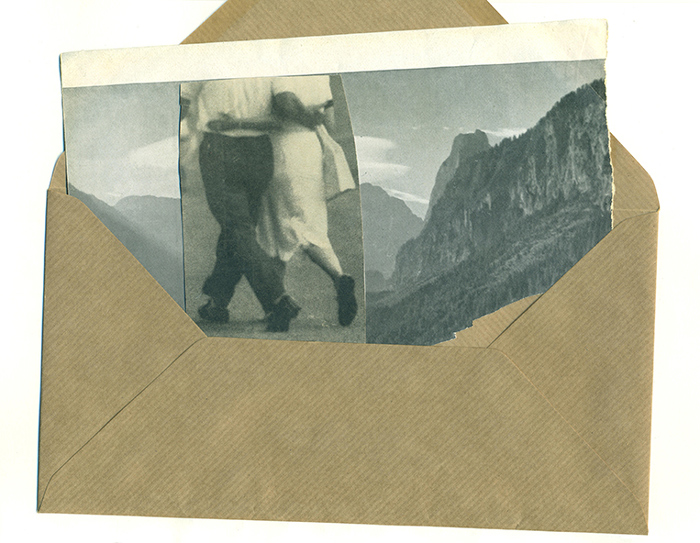 The internet has allowed the creation of a network of like-minded creatives who share the same passion. Through these global digital connections, the ECC are able to curate this physical collection of works which would never have been exhibited together otherwise.
Artists were challenged to use the envelope as inspiration for a collage. They chose to explore its language as an emblem of travel, communication and human connection in reaction to our global political climate.
With 60 artists in the exhibition, the works vary widely in style, process, size and application. What they share is a passion for collage and its ability to express something which transcends national boundaries and speaks of our shared humanity.
(adapted from the exhibition statement)
---
INFORMATION
The Tent Gallery
Evolution House
Edinburgh College of Art
78 West Port
Edinburgh EH1 2LE United Kingdom
+44 131 651 5796
Hours:
Monday-Saturday, 10AM-5PM
Image:
Top: Anouk Sugàr, Canada
Centre: Sylwia Kramarz, United Kingdom