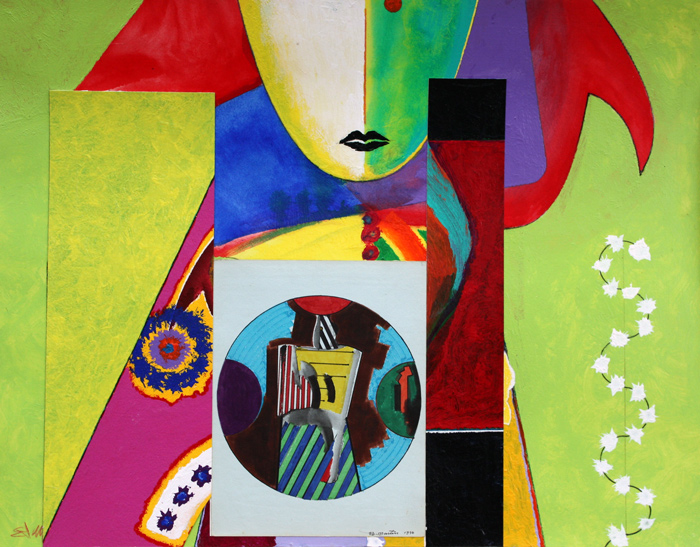 COLLAGE ON VIEW
Eugene J. Martin: Heterochronic Collages
at the Acadiana Center for the Arts in Lafayette, Louisiana, USA
12 February-14 May 2022
Eugene J. Martin was an African American artist based in Lafayette, Louisiana, who passed away in 2005. He is best known for his imaginative, complex collages on paper and his often humorous pencil and pen and ink drawings.
This exhibition is the largest retrospective of Martin's work to-date, including more than 200 paintings and collages spanning the artist's career. The artworks displayed in this exhibition are an exploration of the theme, "heterochronic collages". "Heterochronic collage" is a concept coined by Martin to describe the process of using and reusing previously made imagery within later works of art via photography and collage.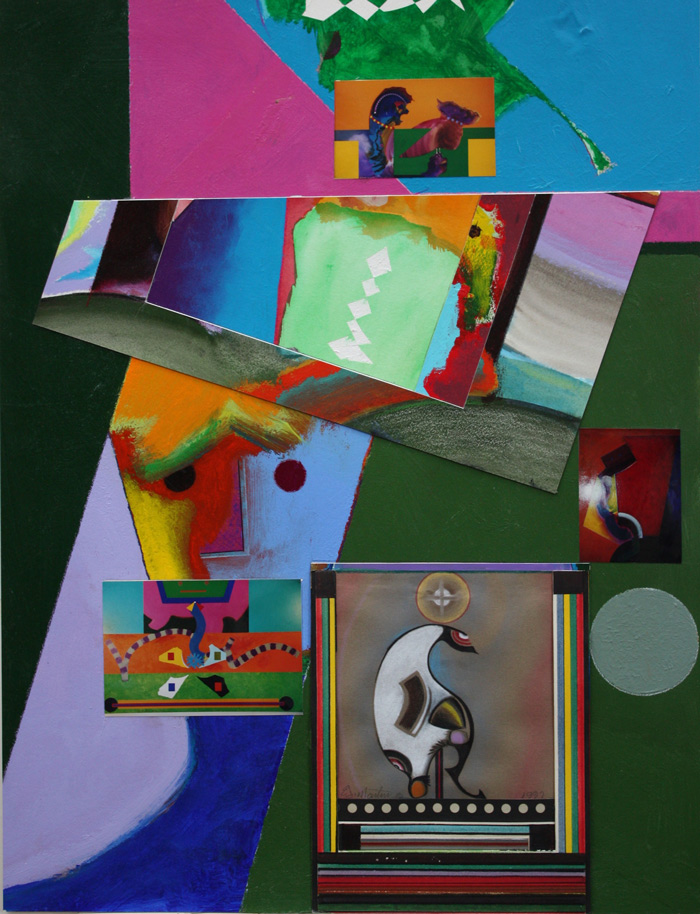 An extremely prolific artist, Martin was originally from Washington DC, and lived in Lafayette from the 1990s until his death. Martin called many of his works "satirical abstracts", and his paintings and collages are a mixture of pure abstraction and representation. Martin's paintings on paper and canvas incorporate whimsical allusions to animal, machine and structural imagery among areas of "pure", constructed, biomorphic, or disciplined lyrical abstraction.
This exhibition was made possible by presenting sponsors Derrick Batiste and Katie Bernhardt & RJ Fonseca, Jr. and by an Exhibition Host Committee, including Ravi Daggula, Dr. Ann Laurent, Mandi Mitchell, Adam & Angela Morrison, Lue Svendson, John Williams, and the Women of Wisdom.
(text adapted from the gallery's press materials)
---
INFORMATION
Acadiana Center for the Arts
101 West Vermilion Street
Lafayette, Louisiana 70501 USA
(337) 233-7060
Hours:
Tuesday-Saturday, 9AM-5PM