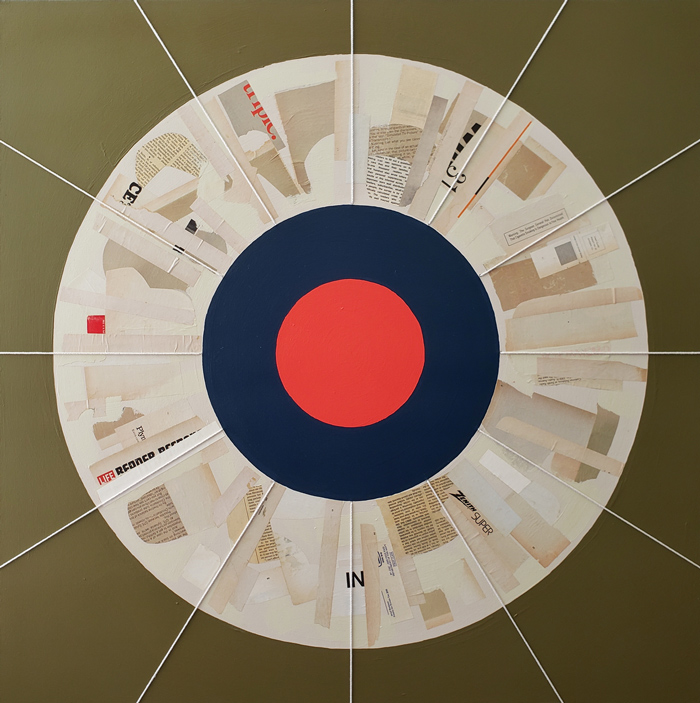 COLLAGE ON VIEW
High Fleaux: Jim Ford
at Gallery 2622 in Wauwatosa, Wisconsin, USA
4-28 October 2019
Jim Ford is a painter, collage artist and type designer. Following up on his previous solo exhibition, "High Fleaux" continues to tell the story of the artist's growth and development with a collection of signature works. Ford creates abstract "collage paintings" with subtle notes of humour, history and culture. "High Fleaux" features some of his key works made in Milwaukee since 2017.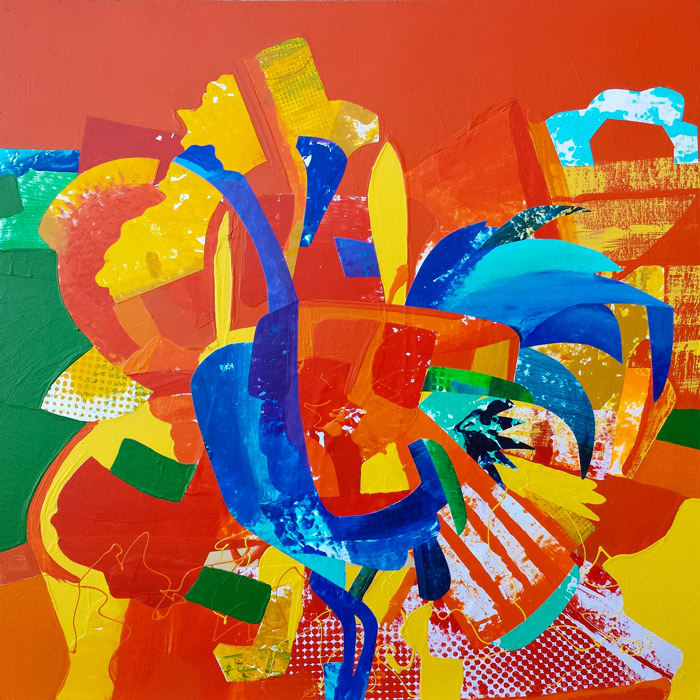 Jim Ford is an accomplished type designer and visual artist living and working in Milwaukee, Wisconsin. He studied art and design, graduating in 2005 with a BFA in Graphic Design from Columbia College Chicago. While honing his craft as a type designer, Ford also forayed into poster art, creating silkscreened editions for shows and events. Around this time, Ford developed his collage techniques further and began moving toward abstraction. Striking a harmonious balance between art and type, Ford continues to evolve as a dynamic creative person.
(text adapted from the artist's press materials)
Jim Ford's collage Jack & Jane Do It All Right was featured on the cover of Kolaj #26. Learn more about the artist on his Kolaj Magazine Artist Directory page.
---
INFORMATION
Gallery 2622
2622 North Wauwatosa Avenue
Wauwatosa, Wisconsin 53213 USA
(414) 257-2622
Hours:
Opening Reception, 4 October, 6-9PM
and by appointment ((414) 257-2622)