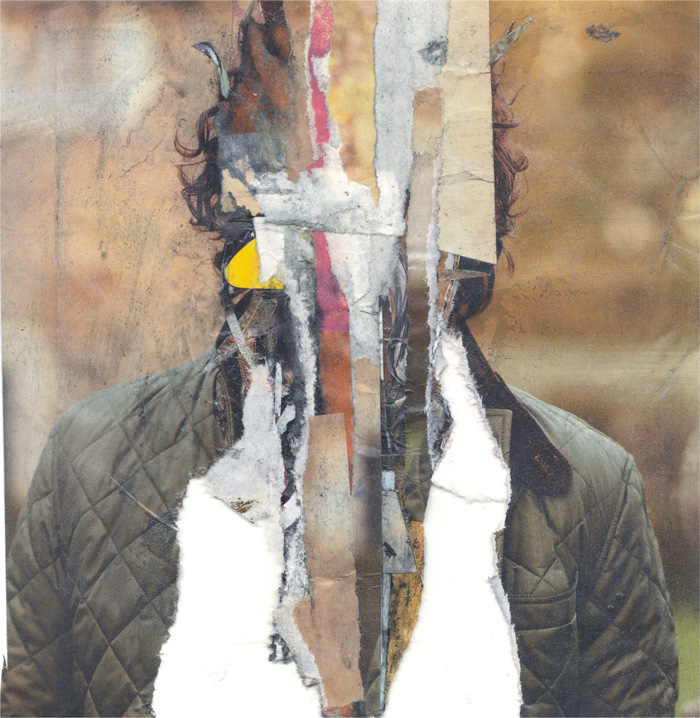 COLLAGE ON VIEW
Incisiones: Francisco Toro
at Galeria Espacio 5
del Instituto Municipal de Arte y Cultura Tijuana
19 July-3 September 2018
In "Incisiones", Francisco Toro presents a selection of collage works made between 2016 and 2018. Toro makes delicate cuts to remove the fabric that will be part of various compositions, which allows for the the construction of characters that go from a life to universes that break the rules of visual logic to assign a new perceptive speech.
"Incisiones" includes topics such as the perception of reality, identity, escape from being, absence, mental saturation and death. Sometimes, the artist chooses specific materials to communicate the main idea. At other times, through play, the main character of the collage chooses his own destiny.
The exhibition consists of five series: "Post-capture portraits", "Haiku" (escape), "Escape", "Visions" and "Escape for lost souls". In the first series, Toro works from the question, "What happens after a flash?". The answer to this question led him to manipulate the image of the body captured in the flash to come in contact with the subject's true self. In "Haiku", "Escape", and "Visions", the main idea is the materialization of human thought, that need to recognize who you are or the need to escape, to externalize sensations and emotions hidden in the subconscious. Finally, in "Escape for lost souls", the theme is death and its disappointment, the emptiness that it produces in loved ones, but, at the same time, is a feeling that is lost on the rest of the city.
(adapted from a text by Alberto Melena)
---
INFORMATION
Galeria Espacio 5 del Instituto Municipal de Arte y Cultura Tijuana
Antiguo Palacio Municipal
Calle 2da y Constitución
Zona Centro
Tijuana, Baja California, Mexico
+52 (664) 688-1721
Hours:
Daily, 10AM-6PM
Image:
Retrato 1
by Francisco Toro
15″x19″
decollage
2017