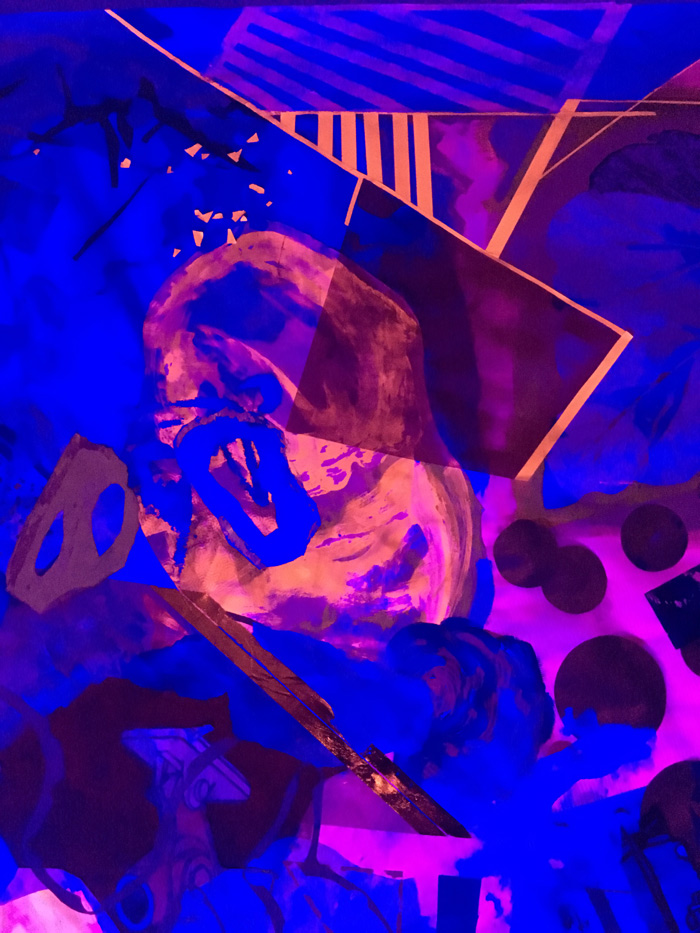 COLLAGE ON VIEW
Linda Jane James: Indefinity
Aberystwyth Arts Centre in Aberystwyth, Wales
1 March-6 May 2019
Indefinity is a work developed over the last year by artist Linda Jane James that expresses her feelings about the overwhelming accumulation of materials and waste and the endless, complex and layered consequences of the human need to be productive, to grow and expand.
Installed in the Oriel Piazza Gallery window, Indefinity, writes the artist, "is a window into a way of seeing the world that admits to the fluidity and complexity of systems of value. It celebrates that moment when the useless becomes useful in new and unexpected ways–when rubbish may become beautiful simply because of the way we see it–or think about it."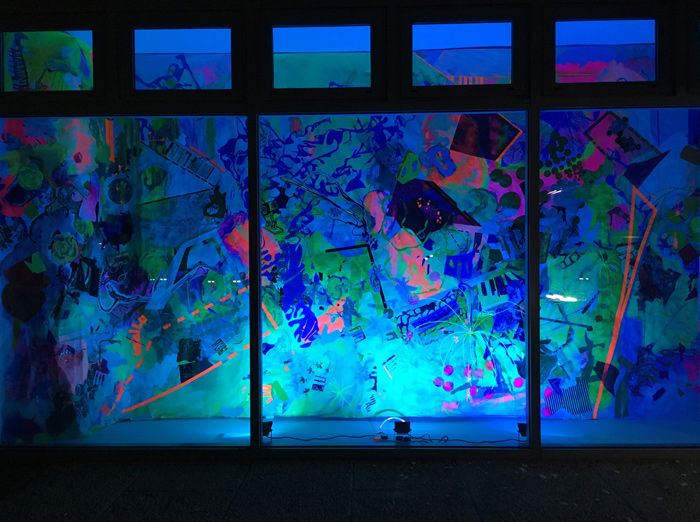 Stuff is rescued from a state of lying-aroundness–material that is leftover, surplus to requirements, unpredictable and unquantifiable, of dubious quality, not yet buried, burned or recycled. These tangible reminders of excess and inefficiency, redundancy, the mismatch between supply and demand, transformed into a work of immense scale and indefinable beauty.
The artist recorded a brief video of the installation as the lights change. You may view it HERE.
A catalogue is available from the artist, HERE.
(text adapted from the artist's and gallery's press materials)
---
INFORMATION
Aberystwyth Arts Centre
Penglais Campus
Aberystwyth University
Aberystwyth, Ceredigion SY23 3DE, Wales
+44 1970 622882
Hours:
Monday-Wednesday, 10AM-5PM
Thursday-Saturday, 10AM-8PM
Sunday, 1-5PM
Images:
Indefinity (detail and installation view) by Linda Jane James
Images courtesy of the artist.