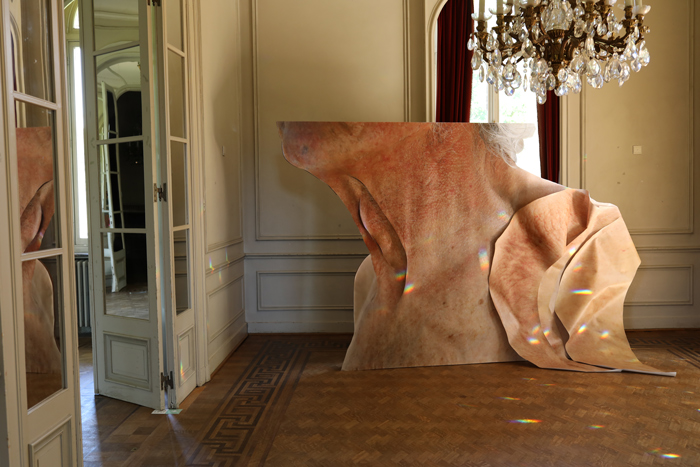 COLLAGE ON VIEW
Inside/Out
at Borluut Castle & Borluut Park in Sint-Denijs-Westrem, Belgium
24-26 and 31 July and 1-2 August 2020
"INSIDE / OUT" was created by a group of twenty-four contemporary visual artists who work and exhibit in Borluut Castle and Borluut Park in Sint-Denijs-Westrem.
"INSIDE / OUT" is a "reflection" by analogy with the work of the brothers Van Eyck. Each artist makes a direct or indirect link to the oeuvre of the brothers Van Eyck and the location through an artwork.
In view of the historical context, especially the contacts of the brothers Van Eyck with the Borluut family, the location is an excellent opportunity to realize an art project in the theme of "Van Eyck". Elizabeth Borluut and Judocus Vijd were the patrons of the Ghent Altarpiece, both of whom are also depicted on this polyptych. In all likelihood, Simon Borluut (Elizabeth's brother) would also be a principal of the work The Madonna at the Fountain. This hypothesis comes from critic Laurens Dhaenens, published in 1980.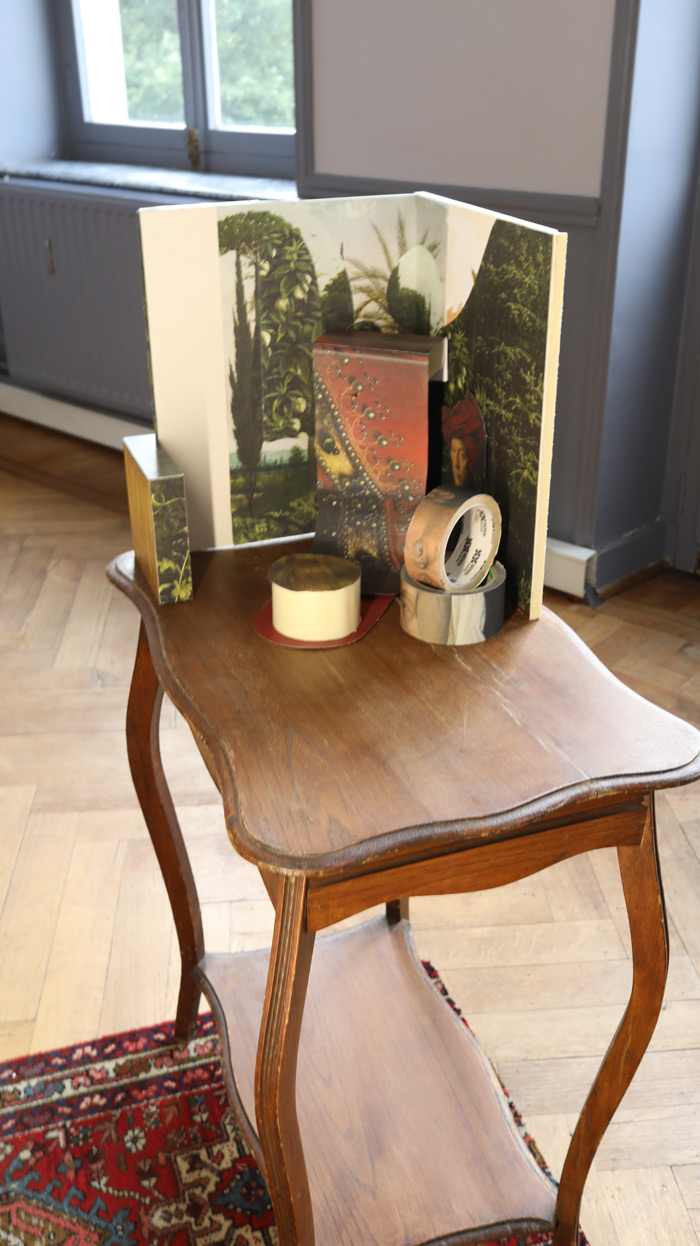 "INSIDE / OUT" saw the light of day within the walls of Borluut Castle, which now houses artists' studios. The curators would like to breathe new life into the connection with the rich past of the Borluut family through the realization of this art project. They were mainly inspired by Jan van Eyck's Arnolfini Portrait. The various hidden symbols in this painting have been the breeding ground for further shaping this project. The convex mirror ensures that we not only see the couple, but can also see an outside view.
2020 is also the Van Eyck Year. Ghent, where Sint-Denijs-Westerem is located, was the home base and workplace of Hubert and Jan van Eyck.
The participating artists are: Zeli Bauwens, Nel Bonte, Line Boogaerts, Alexander Bossuyt, Brantt, Eddy De Buf, Ivan De Coen, Elke Desutter, Sien Godderis, Thomas Jacques, Thanh Long Lam, Vicky Lema, Steven Messiaen, Free Pectoor, Gert Scheerlinck, Geerke Sticker, Annelies Van Camp, Nele Van Canneyt, Thijs Van der Linden, Alice Vanderschoot, Jill Vandorpe, Simon Vanheukelom, Nicolas Van Parys, Jonas Vansteenkiste.
(text translated and adapted from the exhibition's press materials)
---
INFORMATION
Borluut Castle
Kleine Gentstraat 46
9051 Sint-Denijs-Westrem, Belgium
+32 92 66 56 60
HOURS:
24 July: opening at 7:30PM
25, 26, 31 July & 1-2 August, 10AM-6PM
Tickets (free) are required. To register, go HERE.