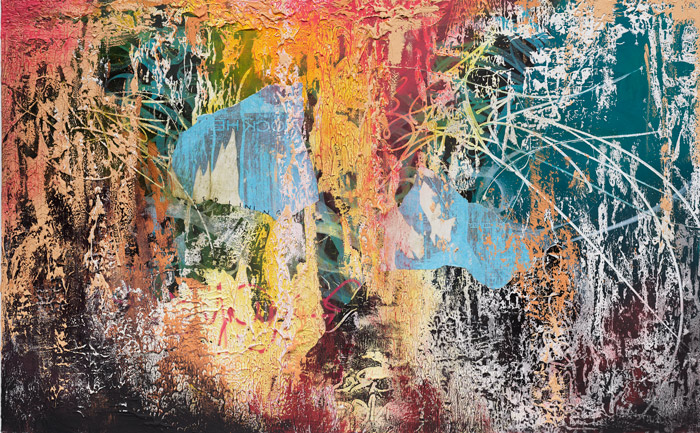 COLLAGE ON VIEW
José Parlá: It's Yours
at the Bronx Museum of the Arts in The Bronx, New York, USA
9 September 2020-10 January 2021
José Parlá's new paintings evoke the artist's personal connection to the Bronx, as well as the borough's influence, which have helped to shape how Parlá views painting history and cities around the world.
While celebrating Parlá's roots in the hip-hop energy of the Bronx, this series of paintings address the suffering caused by redlining policies, the waves of displacement imposed by gentrification, and structural racism. "It's Yours" encourages viewers to question ownership in New York's rapidly changing neighbourhoods.
Parlá's work is deeply connected to experimentation and innovation to conjure complex memory abstractions as he challenges traditional painting methods. The rich building up of surface and Parlá's signature gestural line resemble the layers of city walls, reflecting the movement and textures of neighborhoods, the marks and traces people leave behind, and the energy and challenges of the streets. In addition to large-scale paintings in the museum's gallery, the exhibition features Parlá's sketchbooks and drawings from age ten to seventeen as well as site specific responses in the lobby and outdoors that seek to integrate the museum with the city.
Born in Miami to Cuban parents, Parlá began painting on walls in Miami at ten years old, signing his work with the nickname "Ease". Supporting himself by designing album covers and concert fliers for hip-hop artists, he moved to the Bronx after studying painting at the Savannah College of Art & Design and Miami Dade College: New World School of the Arts. The title of the exhibition, "It's Yours", is borrowed from a song by the influential Bronx rapper T La Rock, who assured his fans that his work would continue to be about and for them no matter what. In a similar manner, Parlá acknowledges the powerful forces that shaped him as an artist and offers this work back to the Bronx in tribute: It's Yours.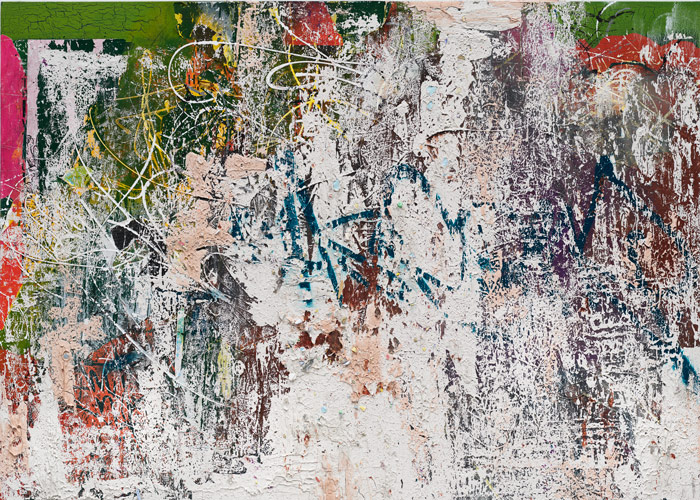 The exhibition is curated by Manon Slome, Co-Founder and Board President of No Longer Empty, where she is Curator-at-Large. Slome's curatorial work has a curatorial imperative to further arts for communities beyond institutional confines and to make art accessible to all. She has been working with the José Parlá for over fifteen years.
"José Parlá: It's Yours" is made possible by the Rockefeller Brothers Fund: Culpeper Arts & Culture Program, Arison Arts Foundation, Bryce Wolkowitz Gallery and Ben Brown Fine Arts, London.
(text adapted from the museum's press materials)
---
INFORMATION
Bronx Museum of the Arts
1040 Grand Concourse
The Bronx, New York 10456 USA
(718) 681-6000
Hours:
Wednesday-Sunday, 1-6PM
Free tickets must be reserved 24 hours in advance: www.bronxmuseum.org/visit