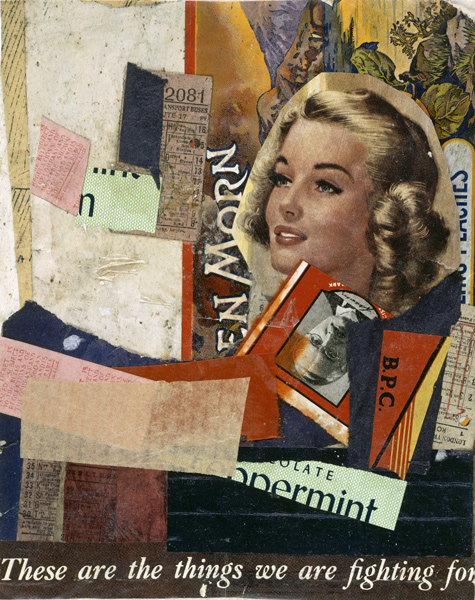 20 January-12 May 2013
"Schwitters in Britain" examines the late work of Kurt Schwitters (1887-1948), one of the major artists of European Modernism.
Schwitters was also important in the Dada movement and was the creator of his own form of Dada, "Merz". The exhibition focuses on his British period, from his arrival in Britain as a refugee in 1940 until his death in 1948. Schwitters was forced to flee Germany when his work was condemned as "degenerate" by Germany's Nazi government and the show traces the impact of exile on his work. It includes over 150 collages, assemblages and sculptures, many shown in the United Kingdom for the first time in over 30 years. Schwitters' time in Britain was quite extraordinary and continues to reverberate today, with the influence he has exerted over artists such as Richard Hamilton,Eduardo Paolozzi and Damien Hirst.
This News and Notes item originally appeared in Issue Three. To see other News and Notes from the world of collage, SUBSCRIBE to Kolaj or PURCHASE ISSUE THREE.
---
INFORMATION
Tate Britain
Millbank
London SW1P 4RG, United Kingdom
+44 20 7887 8888
Hours:
Saturday-Thursday, 10AM-6PM
Friday, 10AM-10PM
Sunday, 11:30AM-6PM
Image:
En Morn
by Kurt Schwitters
1947
© Centre Georges Pompidou, Musée national d'art moderne, Paris