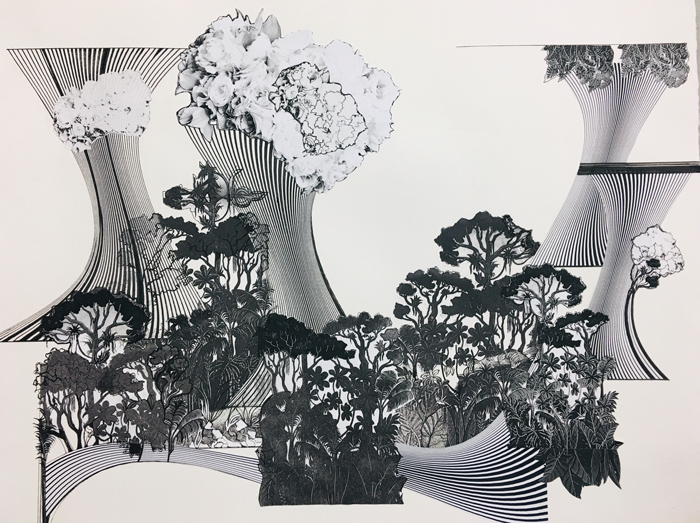 COLLAGE ON VIEW
La Gran Vida
at H Gallery in Ventura, California, USA
22 October-31 December 2022
Selections from the ten artists in "La Gran Vida" incorporate objects of consumer culture and emotional attachments using abstract elements and physical impact. 
The exhibition focuses on the artwork's one-on-one relationship with reality through large scale compositions and alternative views.  There is a built-in visual hierarchy from each artist that is just as rewarding to the mind as to the eye. The collection emphasizes the aesthetic possibilities of both the oversized and the overlooked. 
The concepts are as diverse as the disciplines in this exhibit; oil paintings, 3-D works, collage and textiles are just the foundations for formations that brim with entropic energies, forces of nature and temperamental subject matters. The formal qualities and spatial peculiarities of this exhibition completely consumes the viewer.
(text adapted from the gallery's press materials)
---
INFORMATION
H Gallery
1793 East Main Street
Ventura, California 93001 USA
(805) 293-1616
Hours:
by appointment only