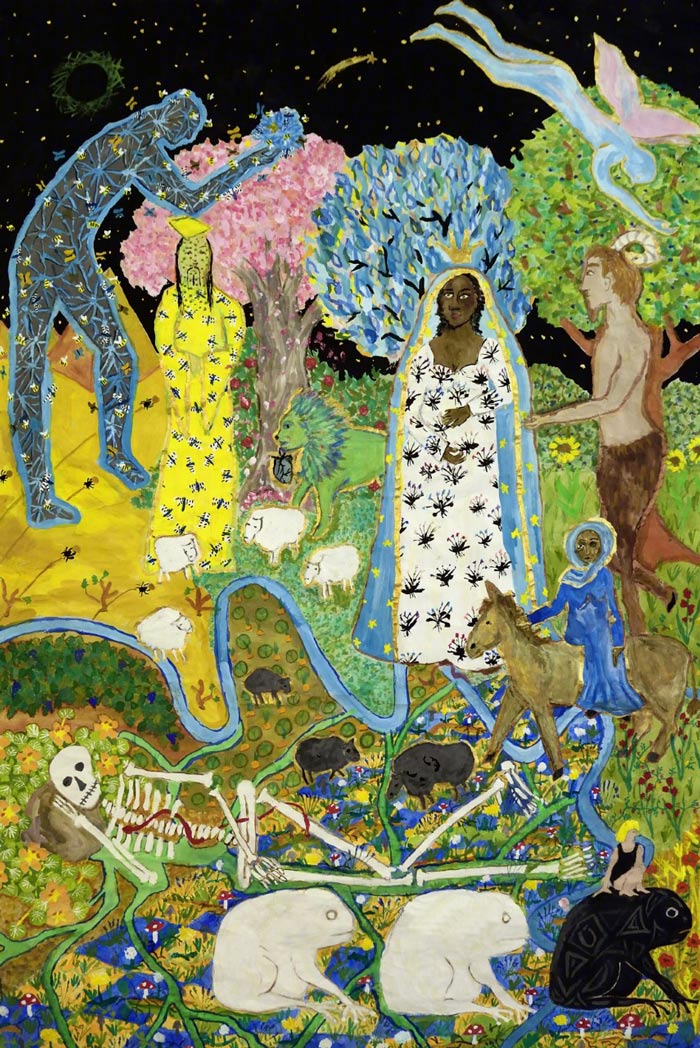 COLLAGE ON VIEW
Ladies in the House!
at Outsiders and Others in Vancouver, British Columbia, Canada
4-27 February 2022
Outsiders and Others celebrates three self-taught women artists whose work is completely different from one another. Bramble (Nancy) Drewitt paints images of dreams and visions; Michelle Vulama focuses on finding the unfindable in rocks and stones; and Shirley Wiebe brings her own contemporary view of urban living through collage and drawing.
Bramble (Nancy) Drewitt is a former social justice and anti-oppression activist currently unfolding as a latebloomer artist. Drewitt uses watercolours to paint maps of her life weaving together textures of experience, dreams, visions, symbols, and images from myth and tarot. Her paintings are not preconceived, but revealed as she follows the threads that evolve with painting one image, then waiting for the next to surface. As a Reclaiming witch and Rosen Method bodyworker, Drewitt finds her art, the art of the craft, and her healing modality, to basically be a practice of following the threads that call you into mystery.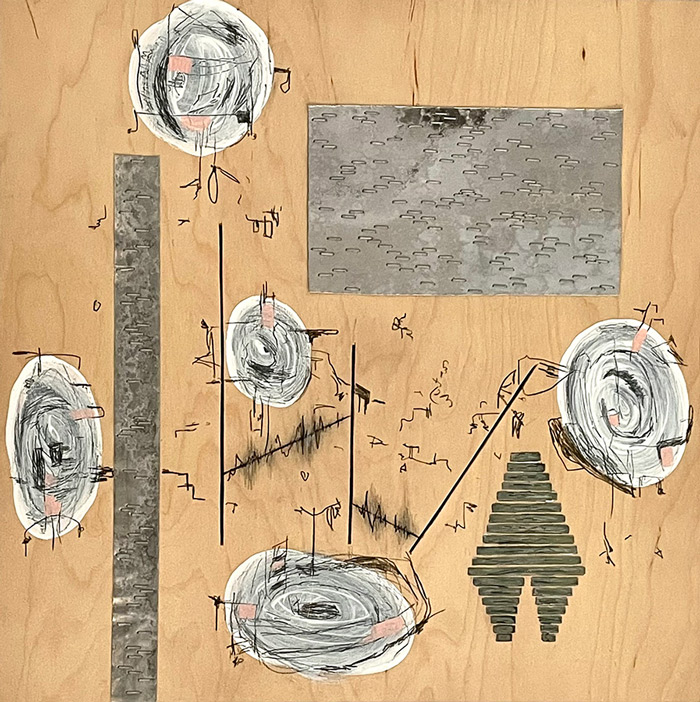 Shirley Wiebe is a self-taught interdisciplinary artist living in Vancouver, British Columbia. Born and raised near Saskatoon, Saskatchewan, Wiebe's work is informed by a strong childhood relationship with the prairie landscape. She has a keen interest in site-specific and project-based work. Her focus is on the inter-relationship of physical geography and the built environment.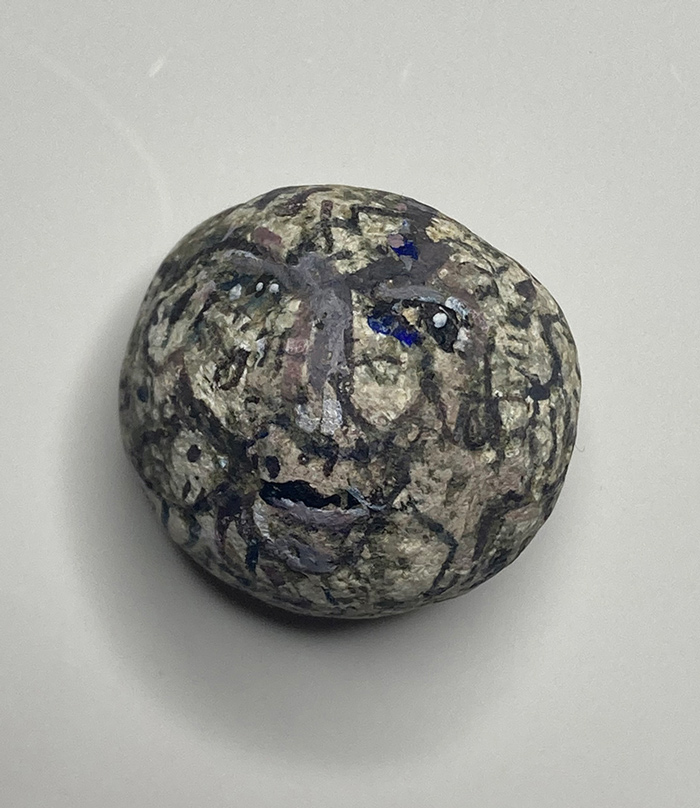 Michelle Vulama is a Canadian artist specializing in rock painting. Using carefully handpicked rocks from various locales, Vulama lets the natural lines and contours of the rock guide her vision. Then with touches of acrylic paint, she reveals the story behind each rock and shares it with the world. Vulama paints everything from large intricate pieces, down to small rocks that can be gifted or worn as pendants. Despite having received no formal artistic education, Vulama has always been fascinated by the idea that she can use her skills to transform "bits of garbage into something people will admire and value". Consequently, Vulama frequently painted on unusual canvases such as jam-jar lids and cereal boxes. Experimentation with a multitude of these atypical mediums enabled Vulama to refine her canvas-preference and ultimately led her to develop her unique penchant for rock-painting.
(text adapted from the gallery's press materials)
---
INFORMATION
Outsiders and Others
716 East Hastings Street
Vancouver, British Columbia V6A 1R5 Canada
outsidersandothers@gmail.com
Hours:
Friday-Sunday, 11AM-4PM