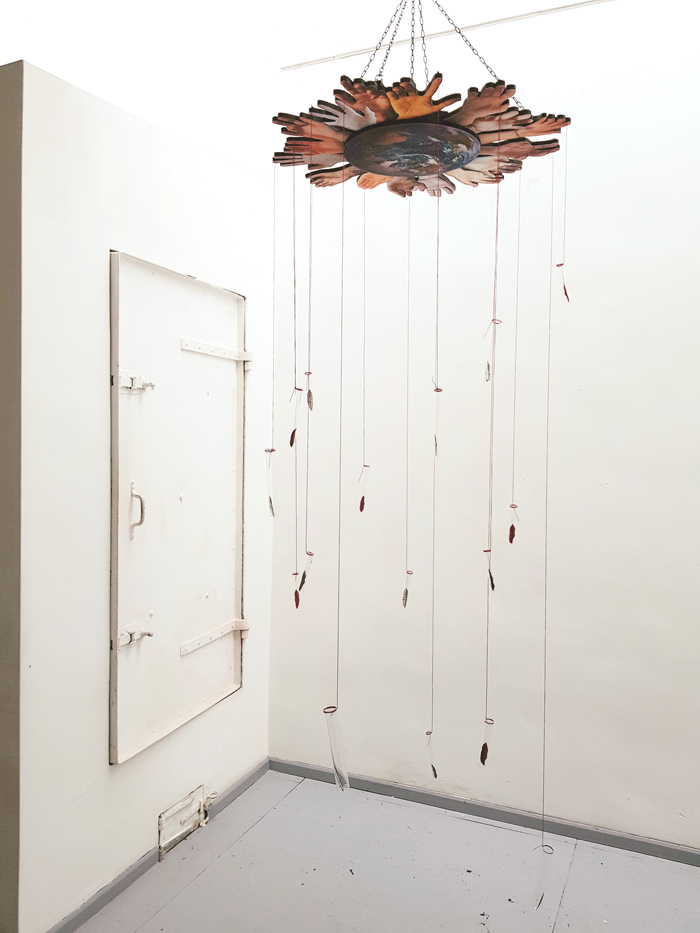 Let Mama Handle It
at Galerie ArtiShock in Rijswijk, the Netherlands
17 July-17 August 2020
Let Mama Handle It is a collage and assemblage installation by Juliette Pestel that is on view in the group exhibition "The Juror Does Not Weed." It's about women from all over the planet, mothers and caregivers, working with Mother Earth to find solutions for many problems on different levels. The concept was fueled by articles that Pestel had read about countries being lead by women, like New Zealand, Germany, Finland and Iceland, that are doing much better during the pandemic as well as in other areas.
The hands in this work are the hands of family, friends and colleagues from the Netherlands, Germany, France, Scotland, USA, Russia, Canada, Indonesia and Australia. All women, all someone's daughter and lots of us someone's mother or mother in a more metaphorical way, like caregivers, teachers, doctors, and nurses. The test tubes are filled with chrysalises. On the back of those there is red paper with "formulas," made of the beginning of a word of an area that needs change, combined with arrows. The red threads are like blood lines, reaching towards solutions.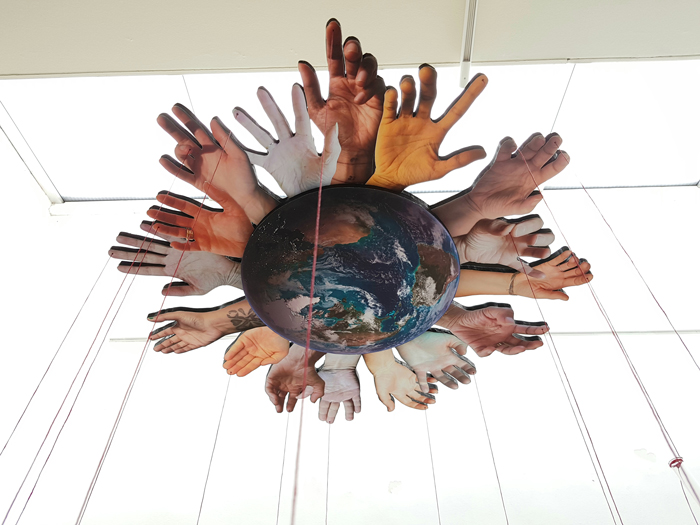 How often did we run to mama as a child, for comfort, for advice, or for a solution? Mothers sometimes just do know best, don't they? So let mama handle it to get us out of the mess we're in globally. Mama represents Mother Earth and the collective mothers and daughters of this world.
(text adapted from the museum's press information)
---
INFORMATION
Galerie ArtiShock
Schoolstraat 26
2282 RD Rijswijk, Netherlands
+31 6 11416033
Hours:
Wednesday-Friday, 1PM-5PM
Saturday, 11AM-4PM
Sunday, 2PM-5PM