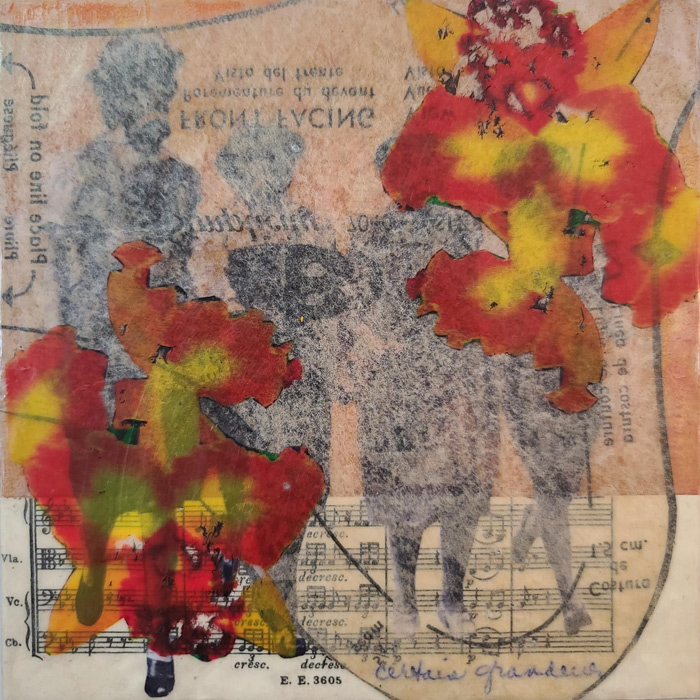 COLLAGE ON VIEW
Lisa Sheets Collage
at Meloy Gallery in Bellingham, Washington, USA
3-26 February 2023
Lisa Sheets' mixed media collages explore history, gender roles, and cultural norms, and how these things impact our lives. Sheets uses combinations of religious and historical iconography along with pop culture images to stress the sacred in our modern day lives. She emphasizes the constantly shifting and changing roles that shape us, and examines how we unravel those roles through history.
Using a combination of found/recycled materials, along with digital copies of vintage photos gleaned from advertising, family albums, and historical databases, Sheets creates a lens to examine a glimpse
back to our history and reflect on its influence on our present. She often uses repetition and digital manipulation of source images to emphasize key imagery and create symmetrical compositions.
(text adapted from materials provided by the gallery)
---
INFORMATION
Meloy Gallery
Bay Street Village Art Center, D.6 Lower Level
301 West Holly Street
Bellingham, Washington 98225 USA
(360) 201-9038
Hours:
Friday-Sunday, Noon-6PM or by appointment