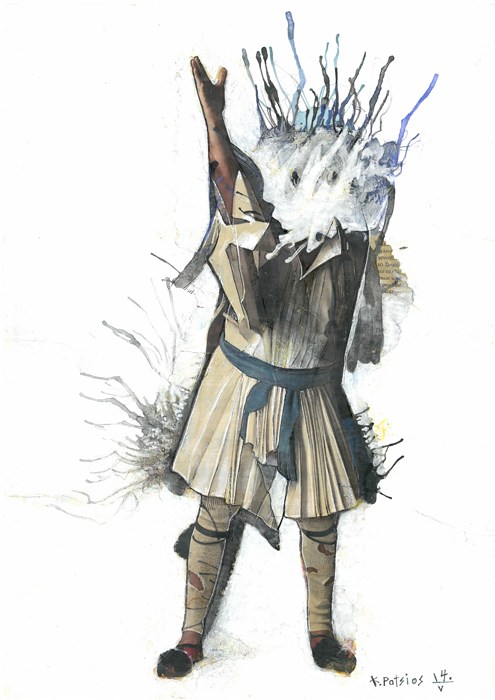 Constantine Patsios: Medea
17-20 September 2015
Gallery Alma in Trikala, Greece presents the work of Constantine Patsios in their booth at the Positions Art Fair at Arena Berlin.
Patios presents his diptych, Medea, a mixed-media wall installation. The artist deconstructs female and male figures using elements of pop culture, art history, as well as pillars of classical antiquity, the Temple of Aphaia, and personalities from political life to compose an imaginative mosaic with just the right amount humour and irony. The archetypal pair of Medea and Jason are captured as a dipole of destructiveness and transcendence. The mythical Medea reflects the uncertainty of social roles and the cancellation of societal conventions, comparable to how we live today.
Constantine Patsios studied at the School of Fine Arts in Athens and Rhode Island School of Design (RISD) in Providence. His most recent solo exhibition was at Underdog Gallery in London.
(text adapted from the artist's press materials)
---
INFORMATION
Gallery Alma, Booth C13
Positions Art Fair
Arena Berlin
Eichenstraße 4
12435 Berlin, Germany
+49 30 740 737 88
Hours:
Friday-Saturday, 1-8PM
Sunday, 11AM-6PM
Image:
Medea I
by Constantine Patsios
86.6″x59″
mixed media on paper
2015
Courtesy of the artist