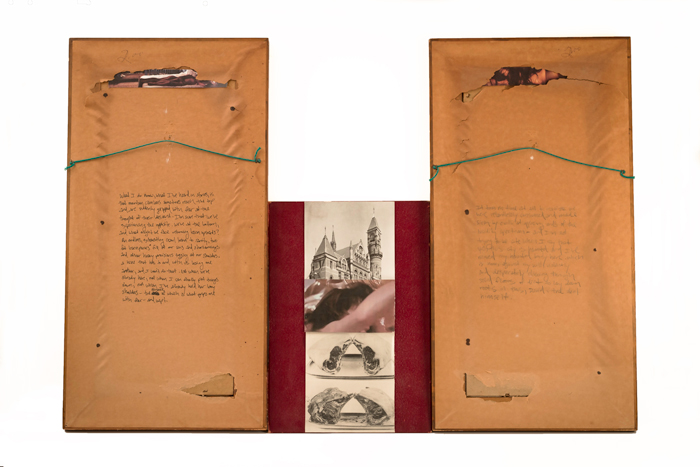 "DIG": Kylie Alexander
1 September-5 October 2015
Artist Reception: Thursday, 24 September, 10PM-1AM
Kylie Alexander's collages are heavily driven by narrative. "DIG" is, in the simplest terms, about descending. It tells a story about a young couple who come to learn a terrible secret about one another, decide to be together nonetheless, and become increasingly reclusive and isolated from the outside world. The simplicity and scope of the narrative seem inherently biblical or mythological, and subsequently this kind of imagery, along with hazily erotic and claustrophobic images, help us follow the fictional characters in their journey downward.
Curated by Bradford Rusick
You can see more of Kylie Alexander's work on her Kolaj Magazine Artist Directory page: HERE.
(text adapted from the artist's press materials)
---
INFORMATION
Lilypad Inman
1353 Cambridge Street
Cambridge, Massachusetts 02139 USA
(617) 955-7729
Hours:
Daily, 7PM-1AM
Image:
DIG – pt. 1
by Kylie Alexander
21″x24″
paper, found objects, pen, pencil
2014
Courtesy of the artist