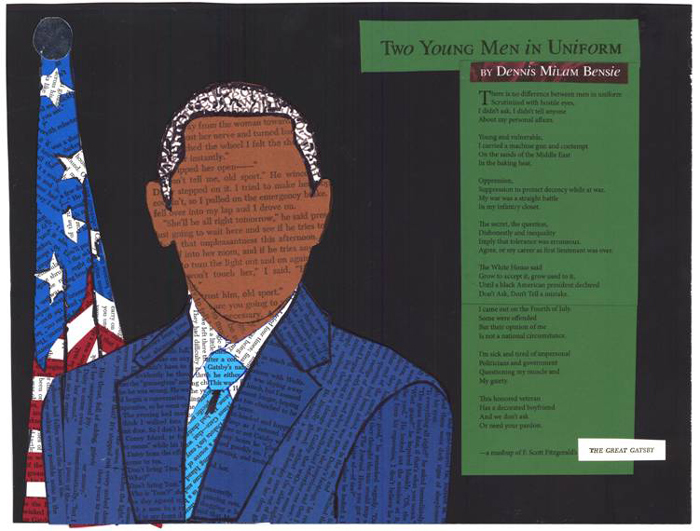 Flit: A Poetry Mashup of Classic Literature by Dennis Milam Bensie
On 1 October 2015, Coffeetown Press launches Dennis Milam Bensie's Flit: A Poetry Mashup of Classic Literature. Bensie's mashup poems were created by cutting provocative words and phrases from old books and rearranging them into poems, illustrated with collages. In Flit, Bensie takes on the work of J.D. Salinger and 39 other famous authors and mashes them into new work, offering snippets of gay life. Bensie said, "J.D. Salinger uses the word 'flit' twenty times to reference a homosexual male in his classic 1951 novel, Catcher in the Rye. It's time to take the word back."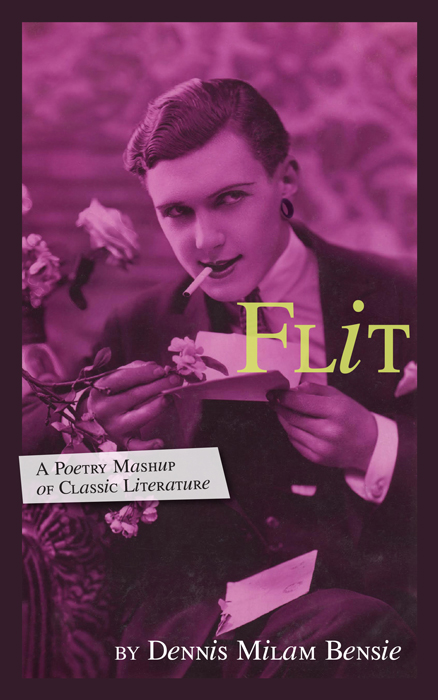 On 5 October 2015 at 7PM at the University Bookstore in Seattle's University District, Bensie will distribute pages of classic books and have people create poetry of their own using the mashup technique. Learn more HERE. See a video of the author creating Flit HERE.
Flit: A Poetry Mashup of Classic Literature
by Dennis Milam Bensie
8″x5″ | 110 pages with illustrations
ISBN: 978-1-60381-323-5 (trade paper)
978-1-60381-324-2 (eBook)
$11.95 (trade paper) or $4.95 (eBook)
Coffeetown Press, Seattle
This News and Notes item originally appeared in KOLAJ #13. To see other News and Notes from the world of collage, PURCHASE KOLAJ #13 or SUBSCRIBE.
Image:
Two Young Men in Uniform
by Dennis Milam Bensie
16″x12″
collage
Courtesy of the artist