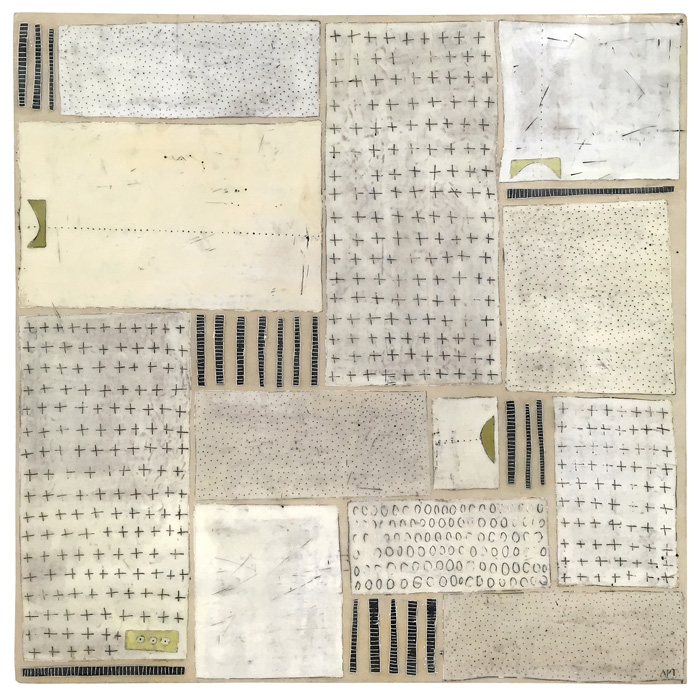 COLLAGE ON VIEW
Meditations: Encaustic Collages
at AVA Gallery and Art Center
in Lebanon, New Hampshire, USA
10 January-7 February 2020
Athena Petra Tasiopoulos is a mixed-media collage artist and fine art photographer. Originally from Pennsylvania, Tasiopoulos studied photography at the Art Institute of Philadelphia, where she graduated at the top of her class in 2008. She currently resides in central Vermont. Her work is collected internationally.
She writes, "My imagination is continuously lured by the mystery of forgotten imagery. It is as if the subjects in these found photos exist in an interesting sort of limbo–simultaneously trapped yet saved within the photograph. I find myself feeling compassion for them. By re-inventing the portrait, I aim to disjoint my subjects from an antiquated identity, allowing them to transcend the constraints of time and place."
Learn more about the artist on her website and in the Kolaj Magazine Artist Directory. Her work is included in Collage Artist Trading Cards, Pack Six.
(adapted from the gallery's and the artist's press materials)
---
INFORMATION
AVA Gallery & Art Center
11 Bank Street
Lebanon, New Hampshire 03766 USA
(603) 448-3117
Hours:
Tuesday-Wednesday, Friday-Saturday, 11AM-5PM
Thursday, 11AM-7PM