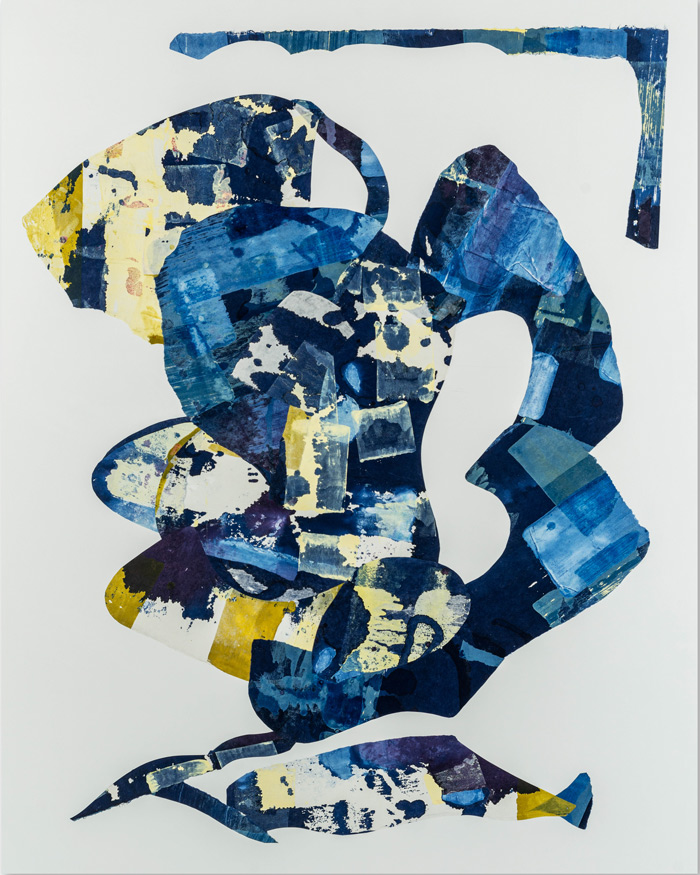 COLLAGE ON VIEW
Steppes on Steps: Naomi Schlinke & James Turner
at Northern-Southern in Austin, Texas, USA
11 January-15 February 2020
James Turner and Naomi Schlinke paint collages and collage paintings. Making becomes a product of movement, simultaneously improvisational and planned, repetitive and unique.
Schlinke's recent pieces are self-contained meditations, calm but evocative like a wild ritual or a sacred freedom. Visual and kinesthetic, her practice draws upon her early years as a dancer in 1970s San Francisco.
Turner is grounded, humble. He calls his works "drah-rins". They feel like long walks with old friends. "Steps on Steppes" unites the two artists giving them the run of the space.
(adapted from the gallery's press materials)
---
INFORMATION
Northern-Southern
1902 East 12th Street
Austin, Texas 78702 USA
hello@northern-southern.com
Hours:
18, 25 January; 1, 8, 15 February
3-6:30PM
Other hours by appointment. Please email.