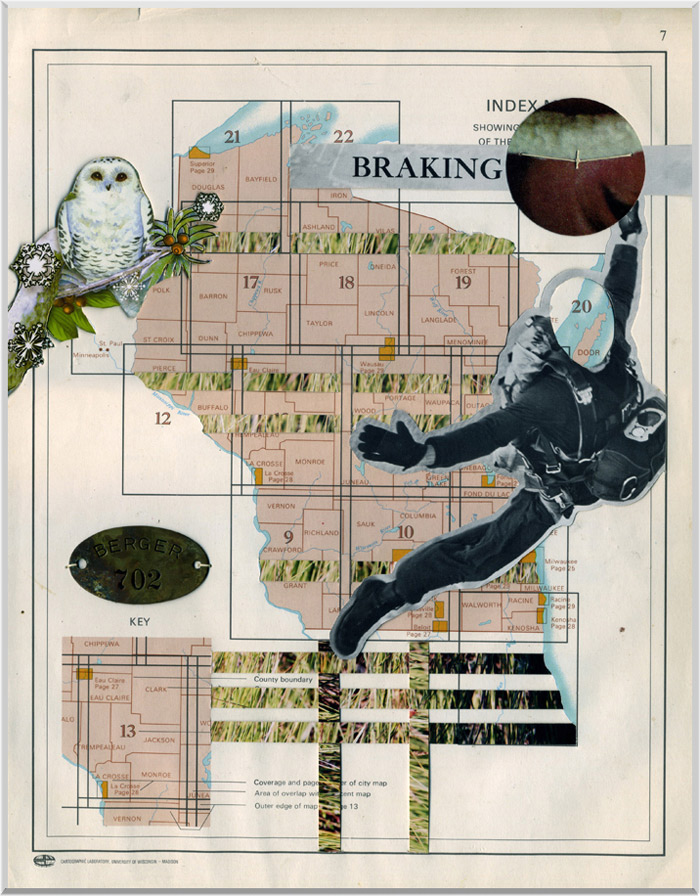 COLLAGE ON VIEW
Mister Koppa's World of Collage
at Studio Gallery 1311 in La Crosse, Wisconsin, USA
13 April-11 May 2018
Mike Koppa, aka Mister Koppa, is a well-regarded collage artist (collagist) whose work has appeared in numerous publications including Kolaj Magazine. Koppa's work is a circus of imagery–fun, thought provoking, and creatively inspiring.
The exhibition features new work, some recent work and a mega collage collaboration with artists Lisa Chun, Brian Montague, and Lynne Mori consisting of 77 2-sided 5″x7″ cards, created in 2010 and never exhibited before.
Learn more about the artist at his website, misterkoppa.com.
The opening reception is Friday, 13 April, 6-9PM and Mister Koppa will present an artist talk on Saturday, 14 April at 7PM.
(adapted from the gallery's and artist's press materials)
---
INFORMATION
Studio Gallery 1311
1311 Market Street
La Crosse, Wisconsin 54601 USA
studiogallery1311@gmail.com
Hours:
Friday, 13 April: 6-9PM
Saturday, 14 April: 2-8PM
and by appointment or chance
Image:
c214 Birthday Dinner
by Mister Koppa
15″x10″
collage
2014
Image courtesy of the artist