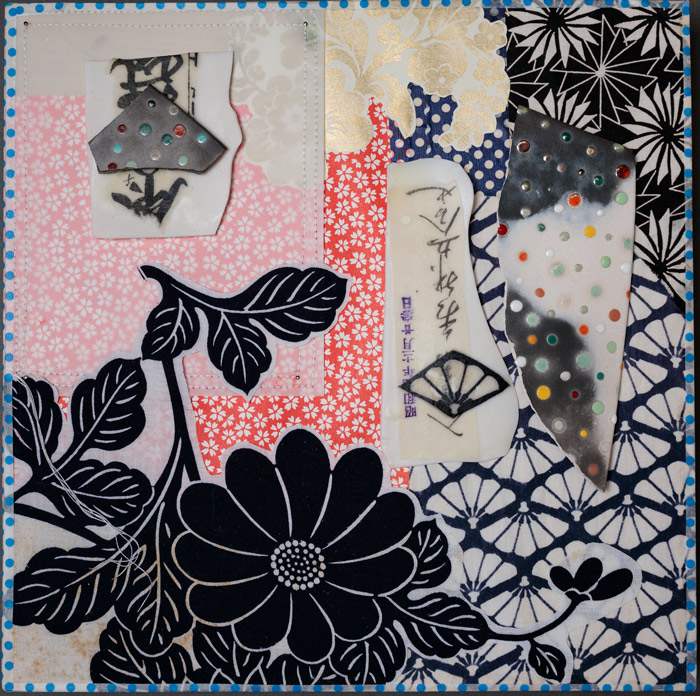 COLLAGE ON VIEW
Nina Gaby/Sari Gaby: Mixed States
at The Little Theater Café Gallery in Rochester, New York, USA
2-29 September 2021
What are "mixed states?" The term can reference mood, geography, the arrangement of matter, how we fluctuate and view the world over time.
The exhibit by sisters Nina and Sari Gaby explores the mixed terrains of Sari's traditional landscapes and the mixed-media of Nina's abstract collage. The question of emotional reactivity figures into these works, the shadows of the Scottish Highlands, the whimsy of tiny books layered onto vintage ephemera, the uncommon use of porcelain as abstract image, the startling reality of nature and the always changing landscape of visual narrative.
Both are award winners and working artists for a combined nine decades, moving with ease through the genres of functional ceramics, photography, pastel, oil, fabric, and the written word.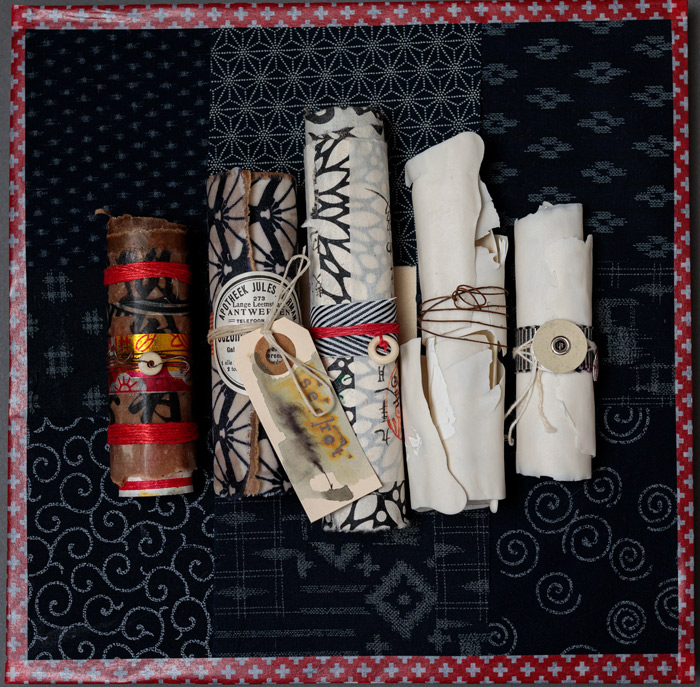 Nina Gaby, artist, writer and APRN maintains a clinical practice in psychiatry as she writes and publishes essays, often about her life in Vermont as well as her experiences as a clinician for the past thirty years. Nina's sister, Sari Gaby, is a well-known artist and teacher in Rochester, New York.
(text adapted from the artists's press materials)
---
INFORMATION
The Little Theater Café Gallery
(approximately) 8 Winthrop Street
Rochester, New York 14604 USA
(585) 258-0400
Hours:
Wednesday-Saturday, 5-9PM