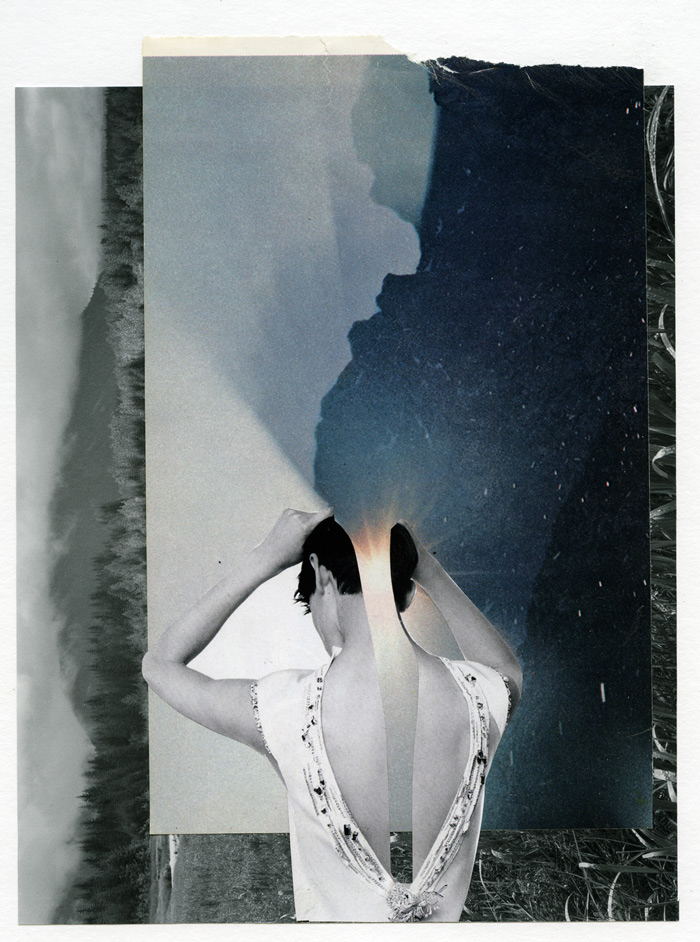 Nicola Kloosterman
8 January-9 April 2017
Nicola Kloosterman is a collage artist from The Netherlands. Her first solo show at Amsterdam's Gallery Oosterbosch presents her minimalistic and mysterious analogue collage works. Although just starting out, Kloosterman won Dutch Elle Magazine's 2016 illustration contest for her collage work and simultaneously grabbed the attention of online art platforms including The Jealous Curator, Juxtapoz Magazine and Artworks.com. Her work is also included in the publication Making The Cut: The World's Best Collage Artists Vol. 1, due to be released in January 2017 by Crooks Press in Melbourne, Australia.
During the exhibition, Kloosterman will be hosting analog collage workshops offering an insight into her process and a fun afternoon of cocktails and cutting. For signup or more information please visit the gallery's contact page HERE.
Learn more about the artist at her website and on Instagram.
(adapted from the artist's press materials)
---
INFORMATION
Galerie Oosterbosch
Vinkenstraat 154
1013 JW Amsterdam, The Netherlands
+31 (06) 41398637
Hours:
Sunday, Noon-5PM and by appointment
Image (top):
Shine by Nicola Kloosterman