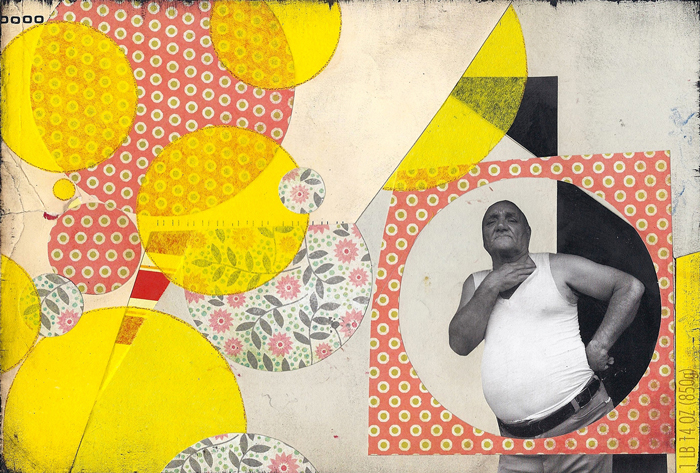 COLLAGE COLLABORATION
Let's Get Together
by Zach Collins
We Said Hello and Shook Hands is an epic, 270-page book of collaborative collages by Zach Collins, edited by Laura Tringali Holmes. A testament to medium's unique suitability to collaboration, the book contains over 500 works with 100 different artists. Kolaj Magazine has asked Collins to contribute a series of articles on collaboration which start with this story on how he came to be a collaborator and will continue in future issues.
Collins writes in Kolaj #17, "Fragmentation lays the foundation for new forms to develop. With images and text being stripped away from an original context, distorted, and sometimes altered to the point where they are unrecognizable, a new meaning cannot be defined. With the gaze of each new pair of eyes, meaning is deciphered anew. I see this as a collage composition in decay, showing the decay of signification, where all meanings mean no meaning. Collaboration amplifies this."
This article appeared in Kolaj #17. To read the entire article, SUBSCRIBE to Kolaj Magazine or Get a Copy of the Issue.
Image: Collaboration between Zach Collins and Audrey Smith.