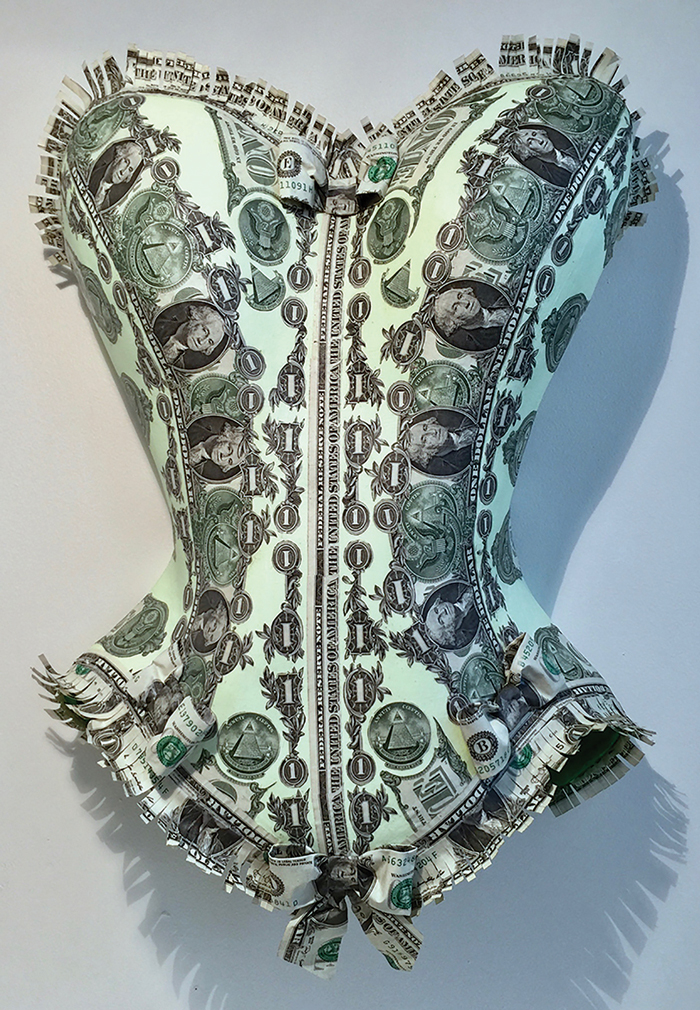 COLLAGE ON VIEW
Paper Made
at the Brattleboro Museum and Art Center in Brattleboro, Vermont, USA
14 October 2023-11 February 2024
Tearing, cutting, binding, stitching, rolling, the artists in "Paper Made" manipulate paper to create diverse works that challenge our preconceptions of paper as solely a substrate for the drawn or printed image. Selected from a juried exhibition by Fiber Art Now, a magazine for fiber artists, the work of the featured artists is meticulously crafted and visually compelling. Using various papers with distinct characteristics—thin, thick, handmade, machine-made—the artists demonstrate that a story does not need to be "written" on paper, that paper itself can tell a story.  
From its invention in China almost 2,000 years ago and its subsequent dispersion via the Silk Road, papermaking has evolved from a small hand-crafted enterprise to a vast industry that contributes to the circulation of information and goods around the world. Although long available to artists working in drawing, painting, print, and collage, it wasn't until the late 1940s that papermaker Douglass Morse Howell first began manipulating colored paper pulp, bringing to our attention that not only could paper be cut, woven, folded, printed, drawn and painted on, but that the pulp from which it was made could be used to create two and three-dimensional works of art. This experimentation continues today as artists explore paper's unique properties and potential as an art medium.
Artists in the exhibition are Linda Colsh, Barbara De Pirro, Amy Genser, Virginia Green, Karen Gubitz, Barbara Hocker, Libby Rabb, Jo Stealey, and Marcia Vogler. "Paper Made" was curated by Michelle Samour.
(text adapted from material provided by the museum)
---
INFORMATION
Brattleboro Museum & Art Center
10 Vernon Street
Brattleboro, Vermont 05301 USA
(802) 257-0124
Hours:
Wednesday-Sunday, 10AM-4PM