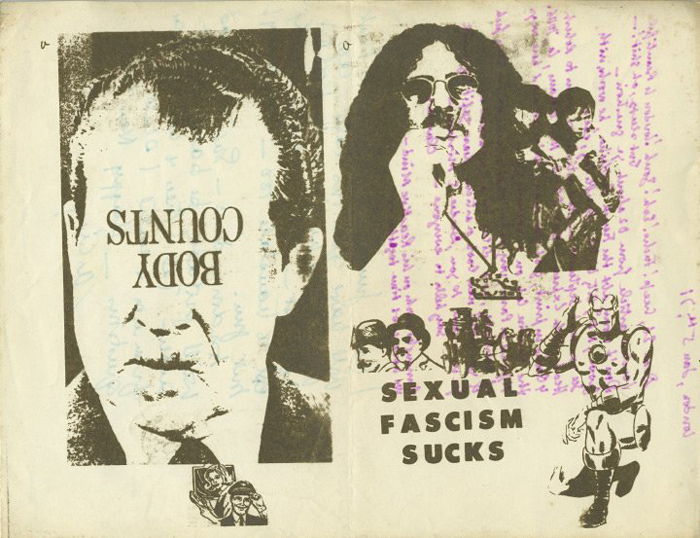 Paris/Beat/Codex: Collages by Claude Pelieu and Mary Beach
19-30 April 2017
Opening reception: Saturday, 22 April, 2-6PM
Claude Pelieu (1934-2002) and Mary Beach (1919-2006) were an unlikely couple. Claude was a Lettrist-associated writer and artist with a polemical bent and a taste for the needle. Mary was an expatriate American widow with patrician New England roots and a sober demeanour. Yet, they began a partnership in early 1960s Paris that would last the rest of their lives, and result in subterranean mountains of important work, both literary and visual.
Leaving Paris, the pair first moved to San Francisco, where they lived while translating many important Beat works into French for a circle of friends including William Burroughs, Allen Ginsberg and Bob Kaufman. Claude's first book, Automatic Pilot, was also published at this time as a joint project of City Lights & Ed Sander's Fuck You Press. They also ran their own imprint, Beach Books, which published new work by Burroughs, Ginsberg, Jeff Nuttal and others. Living at the Chelsea Hotel in New York City, they became friends with such reprobates as Leonard Cohen and Harry Smith. Claude continued writing and doing collages all through this period. Mary, whose work was entirely focused on painting prior to this, also began writing, which resulted in the amazing Electric Banana. As the years went by she also turned her attention to collage.
The works in this show were done early in the late 1990s and early 2000s at their home/studio in Norwich, New York. Claude's are from a series based on on the work of Heronymous Bosch. We think you'll agree, they represent a brilliant extension of the Surrealist impulse. And we're very pleased to be allowed to present them. Much thanks to Pamela Beach-Plymell. This exhibition was curated by Byron Coley.
(adapted from the gallery's press materials)
---
INFORMATION
Monastiraki
5478 Saint Laurent Boulevard
Montreal, Quebec H2T 1S1 Canada
(514) 278-4879
Hours:
Wednesday, Noon-6PM
Thursday-Friday, Noon-8PM
Saturday-Sunday, Noon-6PM
Image:
Collage by Claude Pelieu and Mary Beach