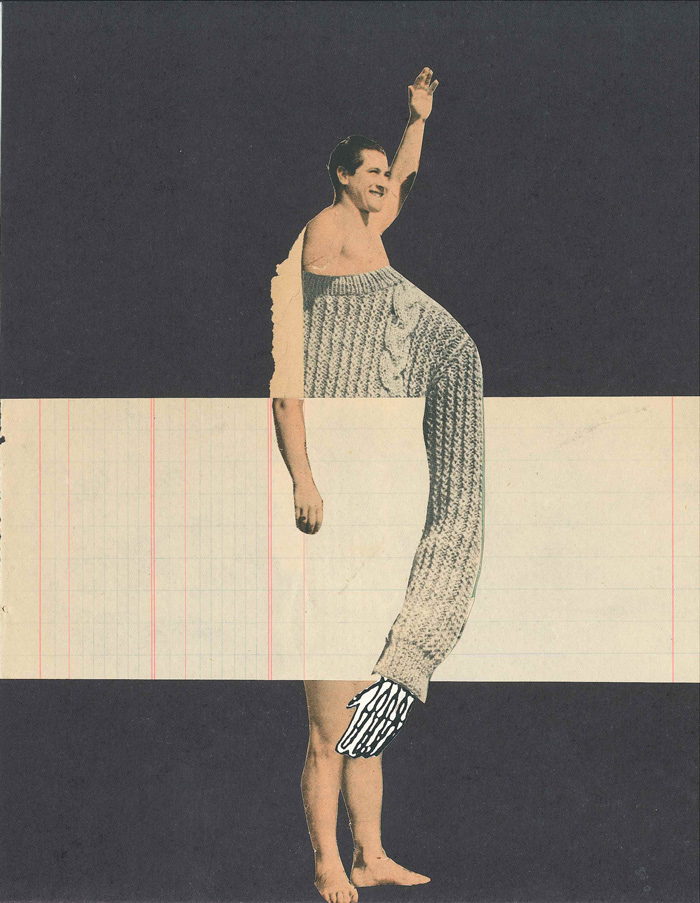 COLLAGE ON VIEW
Leticia Polaco: "Partida"
at Elsi del Rio Arte Contemporeano in Buenos Aires, Argentina
14 February-15 March 2018
Think, cut, arm, disarm and fragment. Re-arm, compose, create.
Argentinian artist Leticia Polaco makes collages in which she builds life stories. In her work, she uses found images that she places delicately on paper to tell us short stories with deep meanings about herself and others.
Many of these stories are about fragmented women. They are marked by culture and by language, a spear that pierces the body and soul. They oscillate between happiness and sadness, innocence and adulthood, pain and joy, health and illness, light and darkness. Polaco shows that despite appearing to be just the opposite, all these facets can be within the same person. The girl is not the same when she is an adult, when she is a mother or when she grows old, but they all live together in the same body.
Polaco tells stories between divided hearts, performs tributes in card games, like in Alice in Wonderland. The universe is leafy, as is your imagination.
(adapted from the artist's press materials)
---
INFORMATION
Elsi del Rio Arte Contemporeano
Humboldt 1510
Palermo Hollywood
C1414CTN Buenos Aires, Argentina
(+5411) 4899 0171
Hours:
Tuesday-Friday, 1-7PM
Saturday, 11AM-3PM
Image:
Say Hello
by Leticia Polaco
12″x8″
paper
2016
Courtesy of the artist