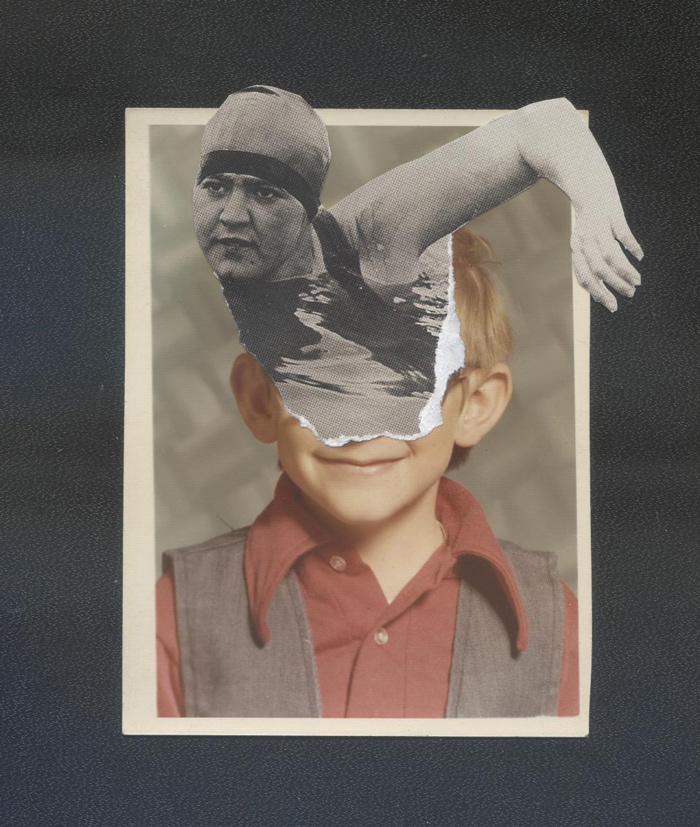 COLLAGE ON VIEW
Group Collage Show
at Redux in Portland, Oregon, USA
2 February-31 March 2018
Redux kicks off 2018 with a group show of collage and mixed-media artists based in Portland.
The artist featured are Karen Wippich, who grew up moving across the US, spending time alone creating characters and fantasies. Most of her adult life has been spent working as a graphic designer. Her design work has been widely published in the US and internationally. A few years ago her focus changed to something she dreamed about as a child, to have a career as a fine artist.
Kevin Sampsell is a long-time Portland author, bookseller, and small press publisher who paused his writing career to learn about and pursue collage making in 2014. He wrote the collage column, "Paper Trumpets", for The Rumpus website for thirty installments and his collages have appeared in various magazines and websites including Kolaj Magazine, Black Candies, Chicago Quarterly Review, Ohio Edit, Clackamas Literary Review, 7×7, and others.
Kevin Cascell's collages are comprised of cutouts from discarded books and magazines, without digital manipulation, and all frames are thrifted or found. His work is non-conceptual and intricate, and is more reminiscent of surrealist painting than pop art. He moved to Portland from San Diego in 1994 with out-rock ensemble TrumansWater.
Jackie Treiber is a self-taught collagist and writer. Her work is radically feminine, concerned with the present and historical states of women's power as exemplified through healing, myth and magic making.
Greg Hanson is a mixed-media assemblage artist who likes to document his work online with in-process photographs; he also makes short videos on a YouTube channel with more than 800 subscribers. Greg builds amazing assemblages and mixed media collages from vintage photos, old toys and other pieces of antique ephemera that he collects and finds.
(adapted from the museum's press materials)
---
INFORMATION
Redux
Suite 116
811 East Burnside Street
Portland, Oregon 97214 USA
(503) 231-7336
Hours:
Monday-Saturday, 11AM-7PM
Sunday, 11AM-5PM
Image:
collage at Redux
by Kevin Sampsell
Courtesy of the artist