COLLAGE ON VIEW
Passing Place
at Kolaj Institute Studio at The School Art Studios
1215 Japonica Street, New Orleans, Louisiana 70117 USA
5-30 June 2023
Opening reception during The Art Party at Kolaj Fest New Orleans, Saturday, 10 June 2023, 7-9PM
In the exhibition, "Passing Place", a cohort of International Collage Artists reflect on Sanquhar as Place. The rural Scottish town becomes a laboratory for exploring this idea of place and its elements and developing a practice of incorporating those elements into artwork so that others may engage, reflect, and consider what Sanquhar was, is, and can become in the 21st century.
Literary critic Michael Sheringham spoke about place as archive in a 2016 interview. "Many archives combine all sorts of matter; some of it vitally important and a lot of it just stuff, dross, repetitious bumph. But the other crucial ingredient is the idea of the archive as a process, something that takes place by virtue of the activities of compilation, preservation, juxtaposition, accumulation and so forth, that actually make archival space—at least potentially—active and dynamic. It's the archive as a dynamic process that combines heterogeneous timescales, scrambles origins and mashes up elements from different horizons. That is what is exciting to us today…So, to think of a city as an archive is to think in terms of dynamic process, restless motion, multiple chronologies and levels of meaning." Approaching the social, physical, and spiritual landscape in this way is fertile terrain for artists who can draw out elements of a place in ways that they are seen and thought about in new ways.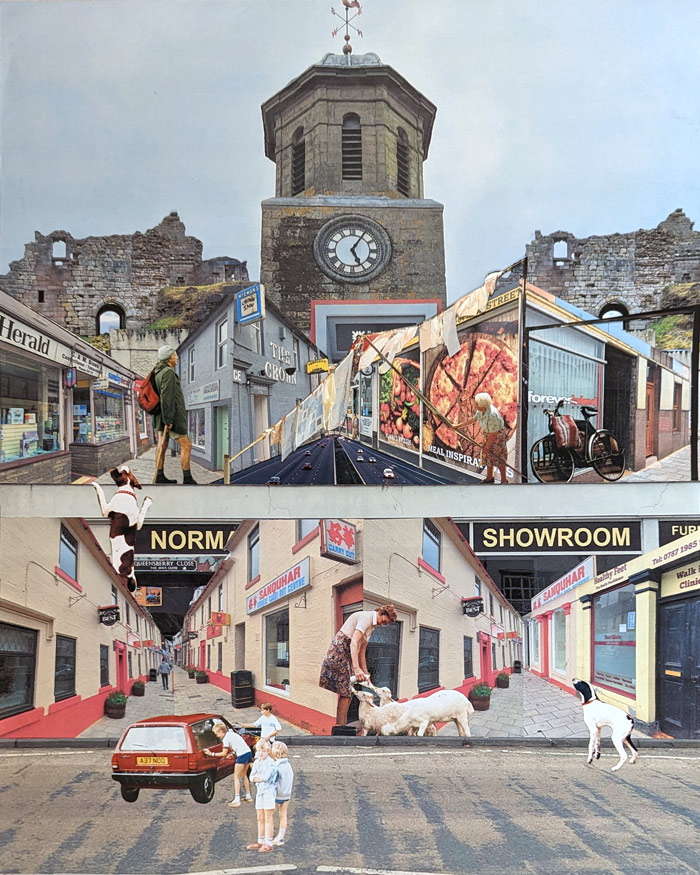 Understanding place is critical to survival and resilience in the 21st century where hostile factors of climate change and late-stage capitalism threaten community cohesion already stressed by Modernity. Lucy Lippard writes about the fragmented nature of contemporary life. "Most of us live such fragmented lives and have so many minicommunities that no one knows us as a whole. The incomplete self longs for the fragments to be brought together. This can't be done without a context, a place."
The exhibition is initially organized around how artists are identifying and incorporating elements of place into their artwork. As a succeeding series of artists visit Sanquhar, new artwork will be added and the themes of the exhibition will be developed.
ARTISTS
Ron Buffington (Signal Mountain, Tennessee, USA) | Deb Douglas (Joshua Tree, California, USA) | Michelle Echenique (San Francisco, California, USA) | Jennifer Evans (Denver, Colorado, USA) | Ric Kasini Kadour (New Orleans, Louisiana, USA and Montreal, Quebec, Canada) | Colleen Monette (Seattle, Washington, USA) | Ashley Pryor Geiger (Swanton, Ohio, USA) | David Rushton (Sanquhar, Scotland) | Richard Vergez (Dania Beach, Florida, USA)
CONTRIBUTING ARTISTS
Shelby Bonilla (South San Francisco, California, USA)
Paige Bridges (Huntington Beach, California, USA)
Stacey Burgay (Astoria, New York, USA)
Joan Cunningham (Hancock, New Hampshire, USA)
Kira Evans (Knoxville, Tennessee, USA)
Naomi Friedman (New York, New York, USA)
Tracey Gillespie (Victoria, British Columbia, Canada)
Bettina Homann (Berlin, Germany)
Sarah Jane Hoppe (Tacoma, Washington, USA)
Janice Lynn Horne (Bandon, Oregon, USA)
Patricia Juppet (Santiago, Chile)
Ann Keeling (Morro Bay, California, USA)
Vicki Leggett (Boston, Massachusetts, USA)
Beverly Logan (Washington, DC, USA)
Brittany Mahlberg (Milwaukee, Wisconsin, USA)
Miriam Mandell (Cambridge, Massachusetts, USA)
Carol Murdock (Haarlem, The Netherlands)
Michal Nachmany (New York, New York, USA)
Jessica O'Lear (Ottawa, Ontario, Canada)
Cristina Rodriguez (Los Angeles, California, USA)
Jennifer Sabolcik (Austin, Texas, USA)
Johanna Schulman (Cambridge, Massachusetts, USA)
Anita Nagpal Schwartz (Boulder, Colorado, USA)
Heather Stearns (White River Junction, Vermont, USA)
Eleanor Struewing (Minneapolis, Minnesota, USA)
Bobbi Studstill (Chicago, Illinois, USA)
Tom Suttle (London, England, United Kingdom)
Diana Terry (Oldham, England, United Kingdom)
Cecil Touchon (Albuquerque, New Mexico, USA)
Justin Tuttle (Portland, Oregon, USA)
Cynthia Borges Warshaw (McLean, Virginia, USA)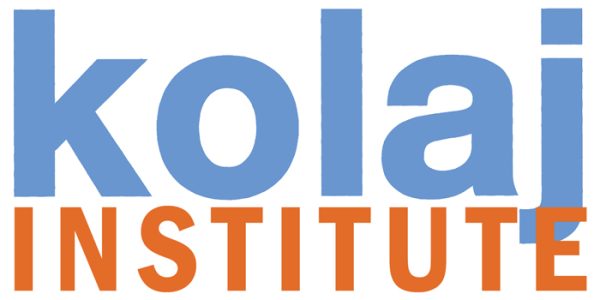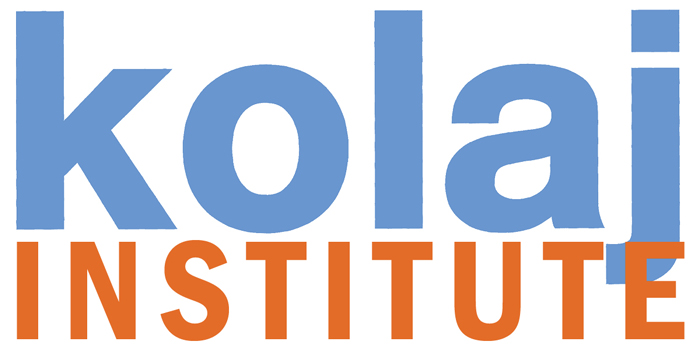 ABOUT KOLAJ INSTITUTE
The mission of Kolaj Institute is to support artists, curators, and writers who seek to study, document, & disseminate ideas that deepen our understanding of collage as a medium, a genre, a community, and a 21st century movement. We operate a number of initiatives meant to bring together community, investigate critical issues, and raise collage's standing in the art world. www.kolajinstitute.org
ABOUT KOLAJ INSTITUTE IN SCOTLAND
Kolaj Institute partners with MERZ Workshop in Sanquhar, Scotland to offer week-long residencies for collage artists in April and September. Residencies are organized around a theme which results in a project that brings focus to the group's engagement with one another. Submissions are reviewed on a rolling basis until space is filled. Artists are encouraged to apply well before deadlines. Collage Artist Residency: Scotland is a week-long artist residency designed for artists working in collage who seek to make art in community with other artists and develop their practice. Learn more at: https://kolajinstitute.org/collage-residencies-in-scotland/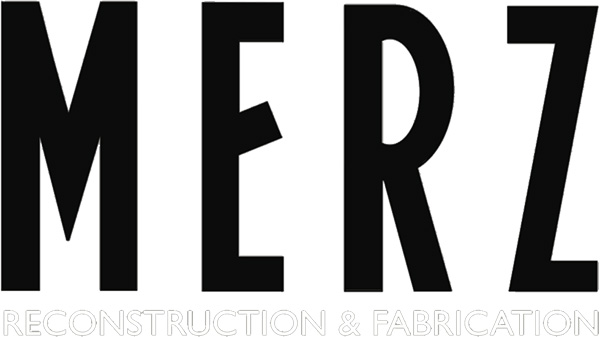 ABOUT MERZ
Located in the former lemonade factory in Sanquhar, Scotland, MERZ is the project of artist and filmmaker David Rushton, who is developing once derelict and neglected sites into art spaces. In addition to MERZ, he has turned a former abattoir into ZIPStudio for local and visiting artists and the Museum of Model Art. Also on site are the art-houses dedicated to Kurt Schwitters and Hannah Höch for short stays (with kitchen, shower and toilet), a second small studio with accommodation (Tadpole), a pop up cinema/further exhibition or studio space (No 5), and an unheated studio and sculpture green in addition to the work-shed and yard around the MERZ gallery and Bothy. MERZ is the permanent home to the Schwitters' Army Collection of Collage Art. MERZ also sponsors a Gallery Residency Program supported by the National Lottery through Creative Scotland. www.merz.gallery