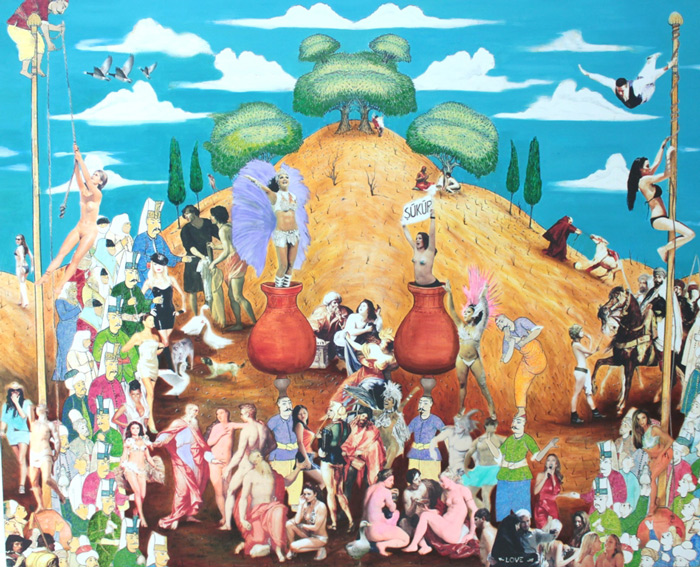 7-30 March 2014
Istanbul's Galeri Ilayda, which focuses on representational art, presents a selection of works by gallery artists, including collage artists Damla Özdemir, Nurdan Likos, and Gazi Sansoy.
Damla Özdemir creates 3 dimensional collages.
Gazi Sansoy presents two parallel series, "Faceless" and "Miniature", with different visual languages ​​and constructs.
Nurdan Likos emphazies the "womanhood" in her collage works, hitting the road with her own story.
Other artists include Aysel Alver (sculpture), Barış Cihanoğlu (painting), Atilla Galip Pınar (painting), Elvin Karaaslan (painting), Caner Şengünalp (sculpture), Işıl Ulaş (sculpture and painting) and Özcan Uzkur (lace sculpture).
(adapted from the gallery's press materials)
---
INFORMATION
Galeri Ilayda
Hüsrev Gerede Cad. No:37
Teşvikiye
Istanbul, Turkey
(0-212-227) 92 92
Hours: Monday-Saturday, 10AM-7PM
Image:
Hamdolsun (Fortunately)
by Gazi Samsoy
collage
67″x83″
2011
Image courtesy of the artist and Galeri Ilayda, Istanbul