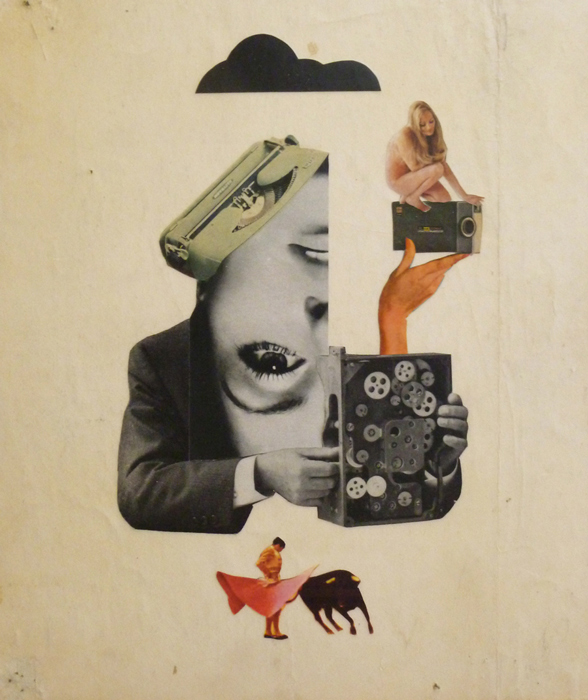 18-28 February 2015
Opening reception: Wednesday, 18 February, 6-9PM
"Between": Steve Tierney
Steve Tierney creates floating landscapes where figures interact amongst faces and words dissected by machinery and everyday objects in a collage of imagery cut and pasted from magazines and advertising of the 50's and 60's.
Most of the works featured in "Between" were created while Tierney was living in Oaxaca, southern Mexico in 2014 and continue from a small series he produced for an exhibition there, "Máscaras", which was a personal look at identity and self, shown through collaged images of abstract faces and distorted profiles.
This new body of work takes the theme of identity further, focusing on examples of human behaviour and social interactions around gender roles and stereotypes of the past and of today, always keeping an ironic and tongue-in-cheek view of the world in front of him.
(text adapted from the artist's press materials)
---
INFORMATION
kind of–gallery
Ground Floor
58 Atchison Street
St. Leonards, New South Wales 2065 Australia
+61 (0)404 105 030
Hours:
Wednesday-Friday, 11AM-5PM
Saturday, 10AM-4PM
Image:
When Did You Realise?
by Steve Tierney
12″x10″
mixed media on wood
Courtesy of the artist