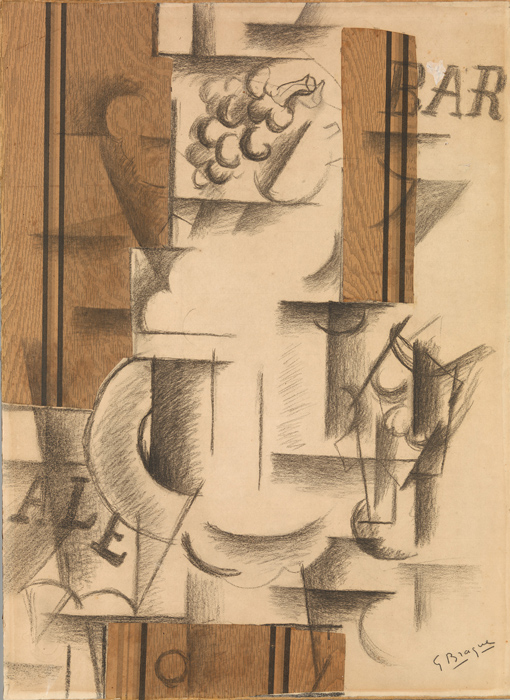 On display from 20 October 2014 to 16 February 2015, "Cubism: The Leonard A. Lauder Collection" at the Metropolitan Museum of Art in New York featured 81 Cubist works by Pablo Picasso, Georges Braque, Juan Gris and Fernand Leger.
For Issue 11 of Kolaj Magazine, we sent art critic Daniel Kany to review the show.
Collage allowed for some of Cubism's most powerful ideas to spill into the real world. Braque was able to expand Cubism's target from legibility to discourse. Braque's first collage piece might be one of two in the collection. These early collage works are spare and unassuming, but they make for a tsunami moment in the exhibition. Everything before seems to lead up to the cresting moment of collage. Collage comes as an epiphany—the Eureka! moment of Modernist art. Modernism's coming of age—its transition to unassailable self-awareness—happened the moment Braque glued wallpaper into his paintings.
This article originally appeared in Issue Eleven. To read the entire article and other writing about the world of collage, SUBSCRIBE to Kolaj or PURCHASE ISSUE ELEVEN.
Image:
Fruit Dish and Glass
by Georges Braque
24.75″x18″
charcoal and cut-and-pasted printed wallpaper with gouache on white laid paper; subsequently mounted on paperboard
1912
Promised Gift from the Leonard A. Lauder Cubist Collection
© 2014 Artist Rights Society (ARS), New York/ADAGP, Paris