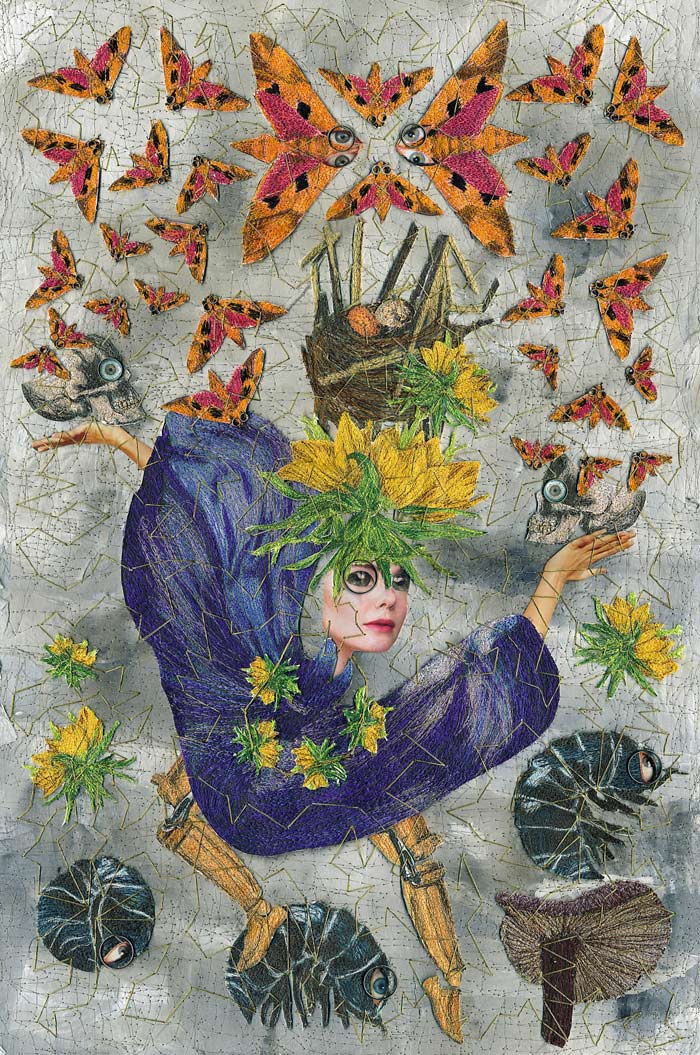 COLLAGE ON VIEW
Surreal Salon 11
at Baton Rouge Gallery in Baton Rouge, Louisiana, USA
1-31 January 2019
Surreal Salon Soiree: 26 January, 7-11PM
"Surreal Salon 11" is an international juried exhibition of Pop-Surrealist and lowbrow artwork. Works for the show were selected exclusively by special guest juror and one of the most respected artists of the pop-surrealist/lowbrow movement, Camille Rose Garcia.
Submissions were reviewed via a blind jurying process that ensured that works were selected based solely on their artistic merit (the juror did not see an artist's name until after selections for the exhibition were made).
"Surreal Salon 11" includes paintings, video, found object sculpture, collage, and more by artists from the across the US, Canada, and the United Kingdom.
During the Surreal Salon Soiree, guests channel their own pop-surrealist visions into imaginative costumes. In addition, the event features live performances from the Japanese action comic punk band Peelander-Z and internationally renowned DJ MUSA, interactive experiences, and more.
Special Guest Juror Camille Rose Garcia was enlisted thanks, in part, to a partnership with the Louisiana State University School of Art. Garcia personally selected each work in the show from over 400 submissions.
(adapted from the gallery's press materials)
---
INFORMATION
Baton Rouge Gallery Center for Contemporary Art
1515 Dalrymple Drive
Baton Rouge, Louisiana 70808 USA
(225) 383-1470
Hours:
Tuesday-Sunday, Noon-6PM
Image:
Sorceress of the Bayou of the All Knowing
by Nonney Oddlokken