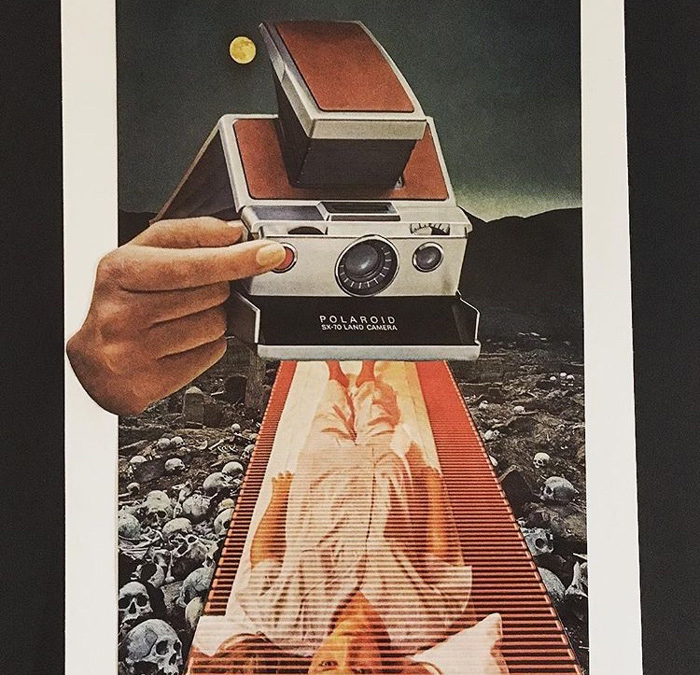 The Art of Collage and Assemblage
3 October-11 November 2017
Artist reception: Friday, 13 October, 6:30-9PM
"The Art of Collage and Assemblage" features works by 24 artists from across the United States. Exhibiting artists are Brad Brautigam, Dave Cornilis, James Demski, Tom Dent, Steven Duke, Lola Dupre, Karla Fuller, Sharon Kerry-Harlan, Holly Harnischfeger, Andrea Holmgreen, Stuart Howland (image below), Megan Woodard Johnson, Eric Koester, Karla Lauden, Mollie Martin, Gary Niebuhr, Josie Osborne, Sandra Pape, Shelley Peckham (image above), Carissa Rathsack, Jay Riggio, Kate E. Schaffer, Aidis Strazdins, Laura Wicka, and Gail Willert.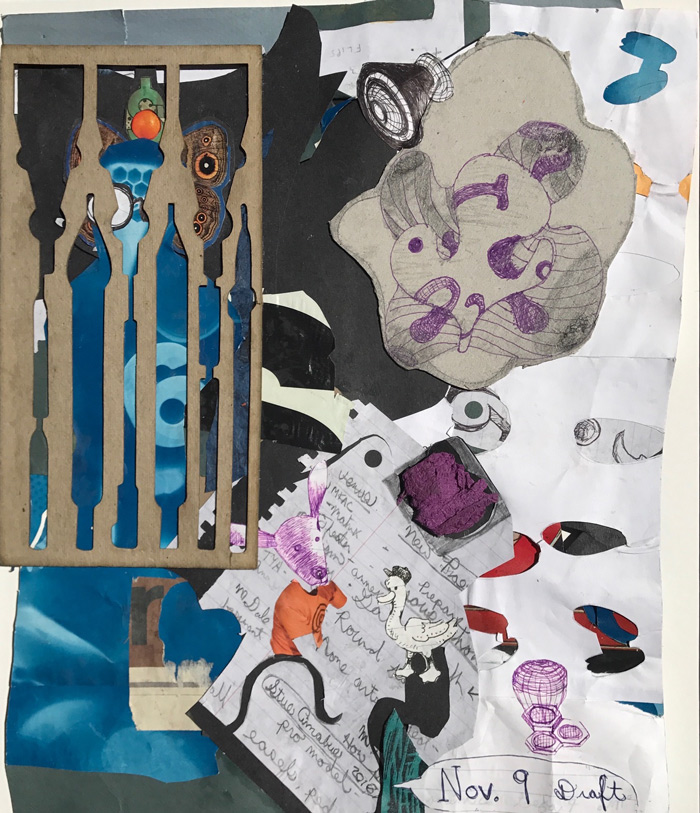 The exhibition explores traditional, digital and innovative applications to collage and assemblage works produced from various resources, such as, but not limited to, the use of magazine and newspaper clippings, paint, handmade papers, screen print, text, photographs and/or other found objects. Each piece provides the viewer a glimpse into the artist's own world. John Adams, co-curator writes, "having a technical hand is only one step in the creation of art, being able to see, reimagine and compose thoughtful and engaging works holds a powerful spot in my life".
John Adams of The Draw and Frank Juarez of the Frank Juarez Gallery are the co-curators.
(adapted from the co-curators' press materials)
---
INFORMATION
The Arts Mill
1300 14th Avenue
Grafton, Wisconsin 53024 USA
(262) 377-3514
Hours:
Tuesday-Saturday, 11AM-5PM