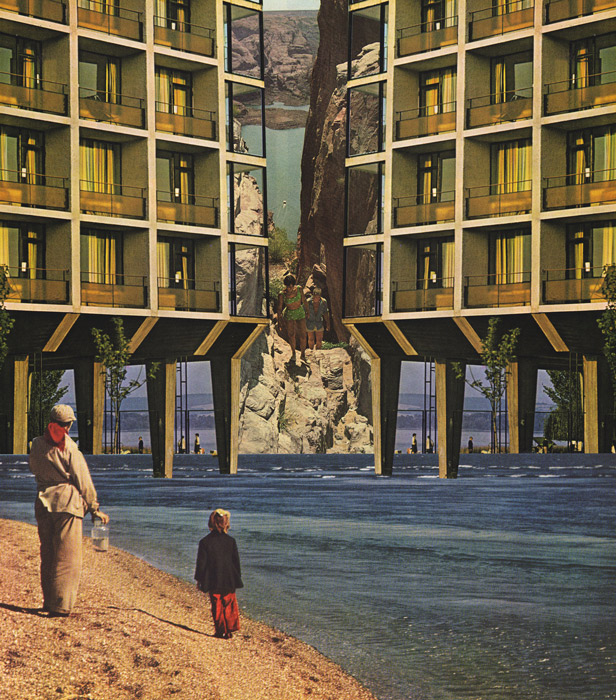 Sarah Judge: "This Must Be the Place"
14 January-29 February 2016
Sarah Judge was raised in Vancouver and White Rock, British Columbia and has been collaging for 15+ years. She has adopted an eclectic collection of vintage print media in which each collage begins from its original print format, she then creates collages by blending and bending imagery digitally.
She approaches collage like a puzzle and finds the most satisfaction in creating a seamless composition in which the number of images used is not easily determined. "This Must Be the Place" is about building the world that you want to see.
View more work from the exhibition HERE.
(text adapted from the artist's press materials)
---
INFORMATION
Kafka's Coffee & Tea
2525 Main Street
Vancouver, British Columbia V5T 3E5
(604) 569-2967
Hours:
Monday-Thursday, 7AM-10PM
Friday, 7AM-8PM
Saturday, Sunday, Holidays, 8AM-8PM
Image:
Time Share
by Sarah Judge
Image courtesy of the artist