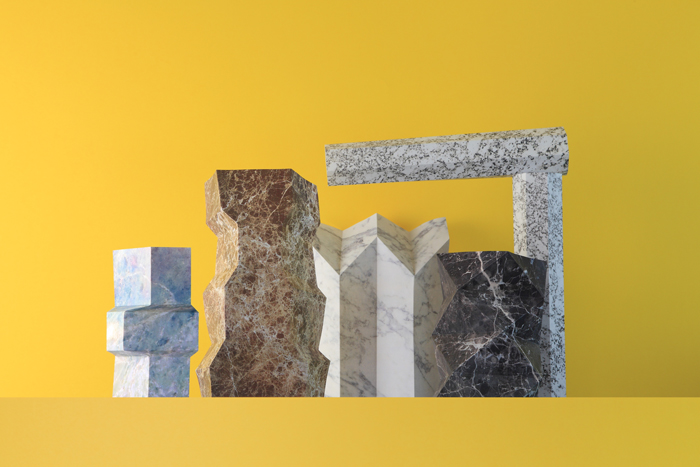 Kensuke Koike: "To wolf"
11 March-3 May 2017
Born in 1980, Kensuke Koike became known in the Italian and international art scene for the painstaking technique with which he reconfigures photographic and video material in his collages, bearing a slow and precise reinterpretation of the image. In this way, the reality produced by existing material, then rethought by the artist, introduces an irony by which one is able to "think through things inside out", allowing the viewer to unlock new facets of reality.
Collage is often a seductive technique for the flavour it contains of a life caught in cut paper, often lifted from newspapers and magazines or old photos. The temporal significance is two-fold. On one hand, repurposing the image forgets the original and, on the other, the distended time of this technique is what gives it meaning. A paradox in a time characterized by haste and a fierce bombardment by the image, Kensuke Koike's work is all the more valuable. The artist does not only reinstate fragments of reality but goes further, creating a language that opens numerous other readings requiring time and attention on the part of the viewer in order to be decoded and revealed. A sort of initiative journey, a confrontation of Koike's work requires preparation.
The works created for A plus A begin with an installation in which the dichotomous transformation of material alludes to alchemical processes, manifesting in a sort of "dark forest" of petrified marble that draws the viewer in and subjects them to a sensory journey, dense with visual traps that exercise the viewer's capacity to read into a multiplicity of meanings. This is followed by a series of new collages and an installation in which the visitor finds himself immersed in a work made of the illusory material of the projected image.
The show is accompanied by a catalog featuring a critical text by Carlo Sala.
(adapted from the gallery's press materials)
---
INFORMATION
A plus A Gallery
Calle Malepiero
San Marco 3073
30124 Venice, Italy
+39 041 2770466
Hours:
Tuesday-Saturday, 11AM-6PM
Image:
Bigger Is Better
by Kensuke Koike
mixed media
2017