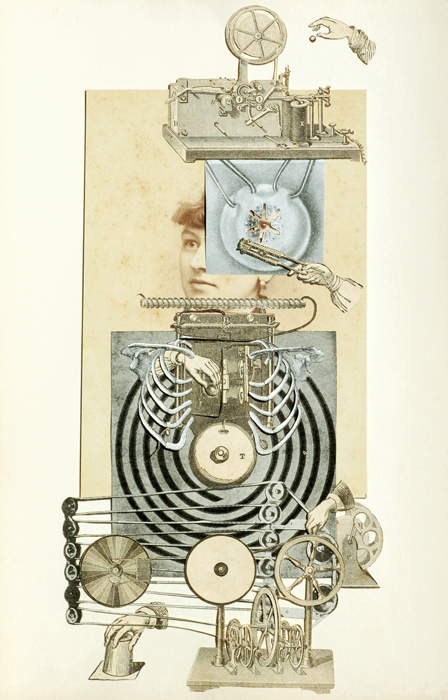 5 February-2 March 2014
Opening: Friday, February 14, 6-9PM
"Unique Surfaces: A Collage"
"Unique Surfaces: A Collage" presents collage, assemblage, collage-inspired paintings and prints from over 20 artists in the Bay Area.
Gary Comoglio, curator of the show said,"So much of our visual culture today is fragments and layers of imagery flashing before our eyes, so on a certain level, collage will feel familiar."
First introduced into the mainstream art world by Picasso and Braque, collage is at the core of modern art–from Cubism to present day. With collage, an artist claims existing objects into his or her artwork, sometimes utilizing the objects' original meaning and more often, deconstructing the original meaning and transforming it into a new narrative. Numerous contemporary artists have made collage their primary visual language, expanding the field and challenging our ways of
looking.
Artists participating: Beka Brayer, Gary Comoglio, Andy Fuller, John Hundt, Howie Katz, Hope Kroll, Leonidas Kyriakopoulos, Paige LaBrie, Jaime Longa, Vanessa Marsh, Katie McCann, Darla McKenna, John McNamara, Beth Mullins, Carrie Ann Plank, Stephen C. Wagner, Sylvia Solochek Walters, and Leah Virsik.
(adapted from the gallery's press materials)
---
INFORMATION
Gary Francis Fine Art
1419-E Park Street
Alameda, Califonia 94501 USA
(510) 629-1175
Hours:
Thursday, 11AM-5PM
Friday-Saturday, 11AM-7PM
Sunday, 11AM-5PM
and by appointment
Image:
Mind and Body
by Hope Kroll
Courtesy of the artist and Gary Francis Fine Art, Alameda, California