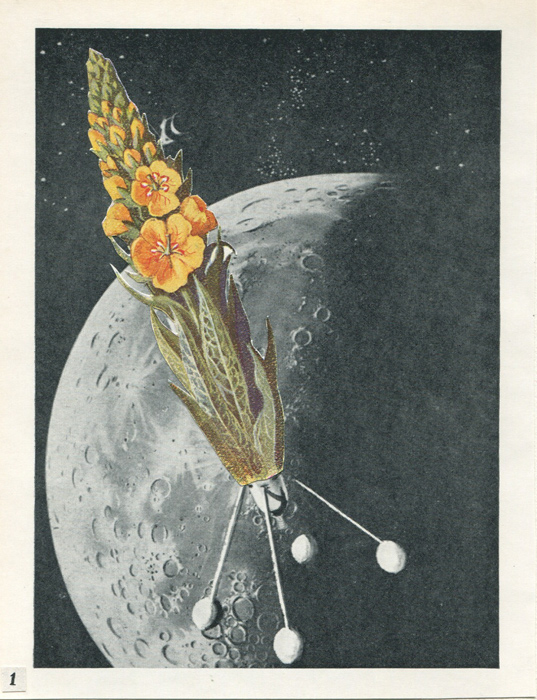 11 January-29 March 2015
"Vesna's Collages (2009-2014)": Vesna Vrdoljak
Vesna Vrdoljak describes her collage work as simple and stylish. She always works analogue-style, using old and new magazines, old photos and random pieces of paper she happens to come across. By combining images that at first seem to have no relation, she likes to create a new reality and tell a story. In collage making, Vrdoljak works by instinct. Everything goes and there is no right or wrong. She will grab images merely because they appeal to her, for no clear reason. Then, she will grab another image that she feel matches the first one, and so she continues until she is satisfied with the result and it is right.
The show at Galerie Oosterbosch is a retrospective of Vrdojak's work made between 2009 and 2014. Her collages comprise three thematic categories: subjects (people or animals), backgrounds (nature images, prints), and stuff (shapes, fruit, cards). Some days, she searches for the right colour combination, but on other days, she looks for that nicely dressed lady in front of that appealing house.
Vesna Vrdoljak lives and works in Amsterdam and has an MA in European Film Aesthetics. She has worked in film distribution and for film festivals. She is now working freelance in art and communications.
(text adapted from the artist's press materials)
---
INFORMATION
Galerie Oosterbosch
Vinkenstraat 154
1013 JW Amsterdam, The Netherlands
(+31) 6 4139 8637
Hours:
Sunday, Noon-5PM
and by appointment
Image:
Flower in Space No. 1 from the series "Flowers in Space"
by Vesna Vrdoljak
collage
2013
Image courtesy of the artist