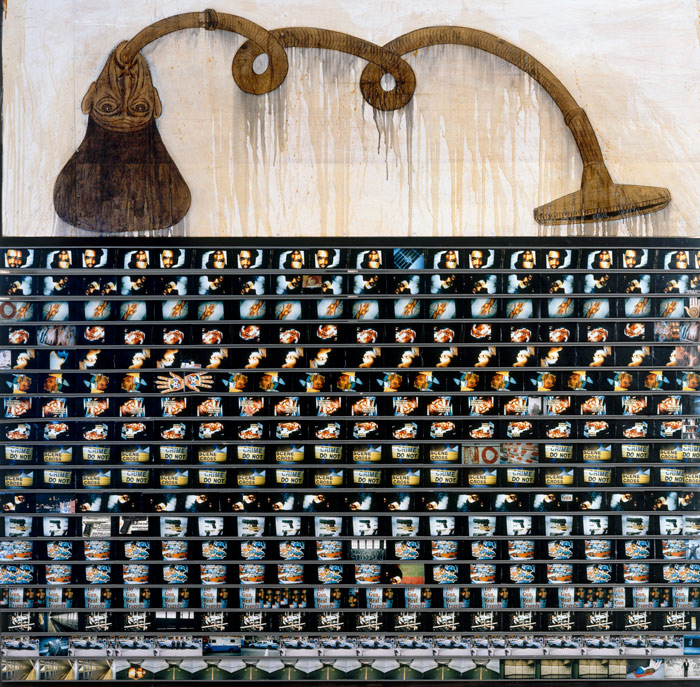 COLLAGE ON VIEW
Luis Cruz Azaceta: What a Wonderful World
at the Ogden Museum of Southern Art in New Orleans, Louisiana, USA
12 February-24 July 2022
"What a Wonderful World" features over 50 works from 1975 to 2021 that trace the formal and conceptual development of Cuban-American visual artist Luis Cruz Azaceta.
Born in Havana in 1942, Azaceta experienced the violence and turmoil leading to the Cuban Revolution. As the executions began in the Revolution's aftermath, he emigrated to the United States in 1960 at the age of 18. In New York, he began using painting and drawing as a form of expression, finding his voice and identity through art. After graduating from the School of Visual Arts New York City, he began his professional career in 1975 with his first solo exhibition at Allan Frumkin Gallery in Midtown Manhattan.
In the 1970s, Azaceta began using the self-portrait as a way to both explore his own identity and to understand the pain of others. By placing himself as a victim in the compositions, he expressed both solidarity and empathy–a process that he has carried throughout his career. His early works were figurative and expressionistic. They conveyed the isolation inherent to the immigrant experience, and confronted the critical issues of racism, urban violence, tyranny, oppression and the AIDS pandemic. His paintings captured the zeitgeist of 1970s New York City, preceding and informing the Neo-Expressionist movement that erupted in the 1980s.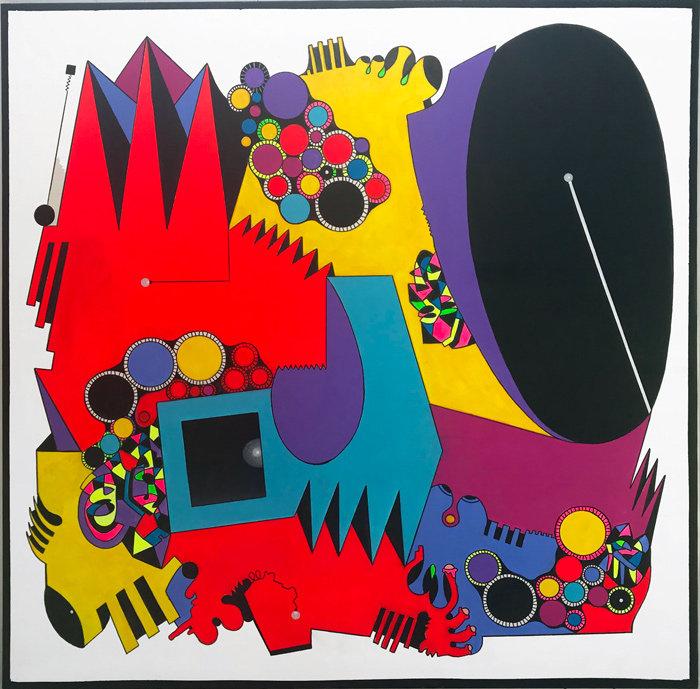 Azaceta moved to New Orleans in 1992. In the years that followed, his work moved gradually toward abstraction. Formally, he began a deeper exploration of visual tensions in his work–wrestling discord into harmony through color, line and material. His works continued to face the harsh realities in the world and to explore the human condition through metaphorical representations of current events–economic collapse, environmental disasters, global pandemics, immigration, mass shootings, civil unrest and domestic terrorism. Yet his process and style is ever-evolving, resisting mannerist repetition and predictability, and allowing his own discovery through painting.
"Luis Cruz Azaceta: What a Wonderful World" is curated by Bradley Sumrall, Curator of the Collection, Ogden Museum of Southern Art, and organized by Ogden Museum of Southern Art.
(text adapted from the museum's press materials)
---
INFORMATION
Ogden Museum of Southern Art
925 Camp Street
New Orleans, Louisiana 70130 USA
(504) 539-9650