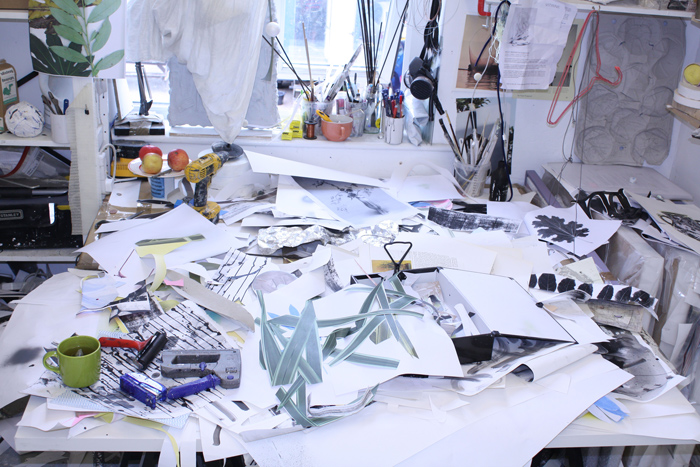 Bruce Ingram is our featured In the Studio artist in Issue 6 of Kolaj. Ingram's studio is in London, United Kingdom.
"I am interested in the chance encounters and accidental moments within the process of image making. The creative output of the studio has become an intrinsic process within the development of my work," says Ingram.
"My constructed wall-based works are part of my on-going investigation into the studio process as a possibility to outcome. My approach to collage starts through an initial process of mark making: random gestures and brush marks fill large sheets of paper, Individual marks are dissected and arranged on the studio wall, providing the raw material for a new work."
To learn more about Bruce Ingram and other news about collage, SUBSCRIBE to Kolaj or PURCHASE ISSUE SIX.