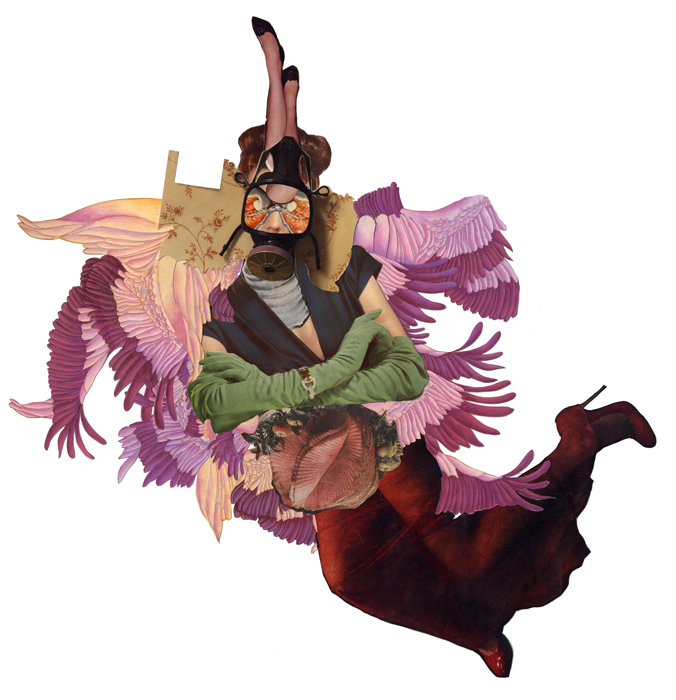 HOLLYWOOD, CALIFORNIA, USA
Carlos Ulloa's artist portfolio appeared in Issue Six. Ariane Fairlie writes about him:
Carlos Ulloa's collages are unafraid, his colour is bold and his composition is central. His artwork is busy and dynamic, and the characters all have a strong physical presence that draws the viewer in. The character Ulloa creates in Genie seems as though she is suspended half swimming, half flying due to her weightlessness and, of course, the multitude of feathers she flaunts. The wings and limbs extending from her create a swirling counterclockwise movement for the eye, and unexpected moments, such as an interruption in her arm, play with the viewer, in this case giving the impression of a third elbow.
To see all of Carlos Ulloa's Artist Portfolio, purchase Issue Six or SUBSCRIBE to never miss an issue.
Image:
Genie
by Carlos Ulloa
19″x18.3″
mixed printed media
2010