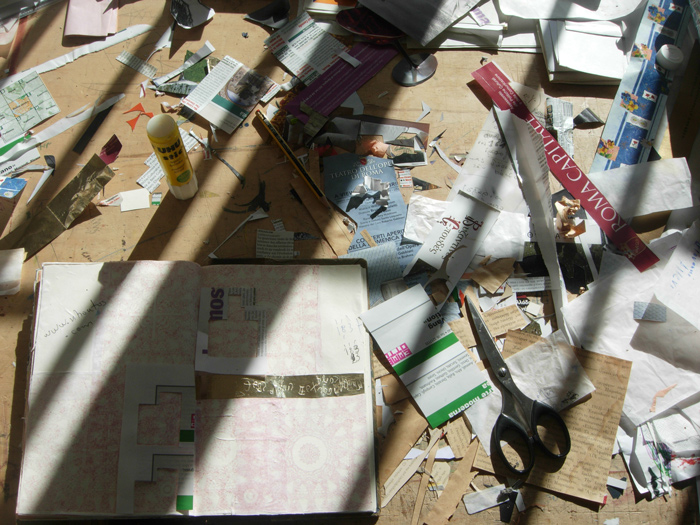 IN THE STUDIO
Nikolaos A. Houtos splits his time between Athens and Rome, but recently during the summers, he has been working in a studio in the village of Artemonas on Sifnos Island in the Cyclades.
Houtos has been making collage and honing his collage techniques for the last 30 years. In his brightly lit studio, he creates large format collages on prepared canvas. The architecture of the studio is typical of the Cyclades and Houtos generally keeps it neat, but visitors will find dozens of magazines and photographs with images from the Byzantine era that he uses to create collages for his "Icons" series.
LEARN MORE ABOUT NIKOLAOS A. HOUTOS AND HIS WORK
In the Studio is an online-only feature of Kolaj Magazine. If you are interested in being featured, visit the In the Studio Call to Artists page and follow the instructions.